Ute Moll, MD, MS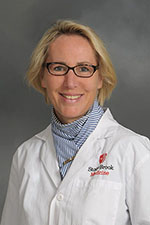 Distinguished SUNY Professor
Endowed Renaissance Professor of Cancer Biology
Vice Chair for Experimental Pathology
Stony Brook Medicine
MART Building – Level 8
Stony Brook NY 11794-7283
Tel: (631) 444-2459
Email: Ute.Moll@stonybrookmedicine.edu
Clinical Practice:
Dr. Moll currently participates in the autopsy program at Stony Brook University Hospital.
Education:
Institution & Location
Degree
Year(s)
Field of Study
University of Ulm, Germany
MS
1980
Biology
University of Ulm, Germany
MD
1985
Medicine
Research Summary:
Dr. Moll is a physician scientist at Stony Brook University and a leader in the field of the p53/p63/p73 gene family, studying their function and regulation in cancer, normal development and tissue homeostasis. She is board certified in Anatomical and Clinical Pathology and maintains part-time clinical duties in the Dept. of Pathology at SBU. She is the senior Principal Investigator of a continuously productive, well-funded research laboratory, and completed numerous successful projects with uninterrupted grant support from the National Cancer Institute, the National Heart, Lung, Blood Institute and other national foundations. Dr. Moll has broad experience in querying biological systems to decipher mechanisms of disease, ranging from human tissues, advanced cell culture to genetic mouse models that her lab engineers. She uses a broad range of multi-omic molecular, computational, cell biological and biochemical methods. Her lab generates new knockin mice and uses compound genetic mouse models to answer biological questions in vivo. Her research is published in top-ranked scientific journals.
Her lab made seminal contributions to the important field of p53, the premier tumor suppressor that protects our tissues from becoming cancerous, as well as its subversive tumor-promoting role when p53 is mutated in cancer. She discovered two separate transcription-independent cell death functions of wild-type p53, unexpectedly taking place outside the nucleus at the mitochondria. In response to a broad spectrum of cell stress, p53 protein induces programmed cell death of damaged cells (apoptosis) directly at the mitochondrial outer membrane by physical interactions with members of the Bcl2 family which control mitochondrial permeability. Her lab also identified a critical role of hypoxia-accumulated p53 protein in the mitochondrial matrix in triggering oxidative necrosis and ischemic stroke by directly opening the inner mitochondrial permeability transition pore via CypD activation.
Conversely, p53 is the single most frequently mutated gene occurring in over 50% of human cancers. Here Dr. Moll's work has a strong translational focus. With a mouse model containing a common human cancer 'hotspot' mutation, she definitively proved that such mutations not only lose their tumor suppressor activity, but in addition gain new tumor-promoting oncogenic functions (gain-of-function, GOF) in mouse and human cancers. In a series of seminal papers using autochthonous mouse models, she demonstrated that major cancer types all exhibit dependency on continuously producing high levels of GOF mutant p53 protein. She showed that this dependency is an Achille's tendon and can be therapeutically exploited by genetic or pharmacological ablation of mutp53. This greatly extends animal survival. Thus, this paradigm-shifting work established GOF mutant p53 as an actionable cancer-specific drug target.
Her lab also identified the p73 gene as the master regulator of multiciliogenesis. Motile multiciliated cells have critical roles in our respiratory system and are essential for cleaning inhaled pollutants and pathogens from our airways.
Positions and Employment:
| | |
| --- | --- |
| 1986-1989 | Resident, Anatomic & Clinical Pathology, Stony Brook University |
| 1989-1990 | Postdoctoral Research Fellow, Stony Brook University, lab of Dr. James Quigley |
| 1991-1992 | Postdoctoral Research Fellow, Princeton University, lab of Dr. Arnold J. Levine |
| 1992-1997 | Assistant Professor, Department of Pathology, Stony Brook University |
| 1997-2001 | Associate Professor, Department of Pathology, Stony Brook University |
| 2002-present | Full Professor, Department of Pathology, Stony Brook University |
| 2009-present | Vice Chair, Research, Department of Pathology Stony Brook University |
| 2012-present | Co-Director, Stem Cell Analysis Core, Stony Brook Stem Cell Facility |

Other Experience and Professional Memberships (selected):
| | |
| --- | --- |
| 1988-1989 | Chief Resident, Department of Pathology, Stony Brook University |
| 2007-present | Guest Professor, Department of Molecular Oncology, University of Göttingen, Germany |

Honors (selected):
| | |
| --- | --- |
| 2006 | Baldwin Award for Cancer Research, Stony Brook University |
| 2011 | Baldwin Award for Cancer Research, Stony Brook University |
| 2012 | Fusion Award, Stony Brook University |
| 2013 | Inaugural Excellence in Basic Research Award, School of Medicine, Stony Brook University |
| 2017 | Induction as Member, Association of American Physicians (AAP) |
| 2017 | SUNY Central Chancellor's Award for Excellence in Scholarship |

Selected publications (total of 180):
Isermann T, Şener ÖÇ, Stender A, Klemke L, Winkler N, Neesse A, Li J, Wegwitz F, Moll UM, Schulz-Heddergott R. Suppression of HSF1 activity by wildtype p53 creates a driving force for p53 loss-of-heterozygosity. Nat Commun 2021, 12(1):4019. doi: 10.1038/s41467-021-24064-1. PMID: 34188043

Schulz-Heddergott R, Stark N, Edmunds S, Li J, Conradi L, Bohnenberger H, Ceteci F, Greten FR, Dobbelstein M, Moll UM . Therapeutic Ablation of Gain-of-Function Mutant p53 in Colorectal Cancer Inhibits Stat3-Mediated Tumor Growth and Invasion. Schulz-Heddergott et al., 2018, Cancer Cell 34, 298–314.

Kramer D, Stark N, Schulz-Heddergott R, Erytch N, Edmunds S, Roßmann L, Bastians H, Concin N, Moll UM, Dobbelstein M (2017). Strong antitumor synergy between DNA crosslinking and HSP90 inhibition causes massive premitotic DNA fragmentation in ovarian cancer cells. Cell Death Differ 24(2):300-316.

Nemajerova A*, Kramer D, et al. Bonn S, Takemaru K-I, Moll UM* and Lizé M* (2016). TAp73 is a central transcriptional regulator of airway multiciliogenesis. Genes & Development, 30(11):1300-12. Featured on Journal Cover. Editorial by Napoli M, Flores ER. Unifying the p73 knockout phenotypes: TAp73 orchestrates. multiciliogenesis. Genes Dev. 2016 Jun 1;30(11):1253-4.
Zhang X, Schulz R, Edmunds S, Krüger E, Markert E, Gaedcke J, Cormet-Boyaka E, Ghadimi M, Beissbarth T, Levine AJ, Moll UM, Dobbelstein M (2015). microRNA-101 Suppresses Tumor Cell Proliferation by Acting as an Endogenous Proteasome Inhibitor via Targeting the Proteasome Assembly Factor POMP. Mol Cell, 59(2):243-57
Wienken M, Dickmanns A, Nemajerova A, Kramer D, Najafova Z, Weiss M, Karpiuk O, Kassem M, Zhang Y, Lozano G, Johnsen SA, Moll UM, Zhang X, Dobbelstein M (2015). MDM2 Associates with Polycomb Repressor Complex 2 and Enhances Stemness- Promoting Chromatin Modifications Independent of p53. Mol Cell, 61(1):68-83.

Alexandrova EM, Yallowitz AR, Li D, Xu S, Schulz R, Proia DA, Lozano G, Dobbelstein M and Moll UM. (2015) Improving survival by exploiting tumor dependence on stabilized mutant p53 for treatment. Nature, 523(7560): 352-6.
Holembowski L, Kramer D, Riedel D, Sordella R, Nemajerova A, Dobbelstein M and Moll UM (2014). TAp73 is essential for germ cell adhesion and maturation in testis. Journal Cell Biology, 204 (7), 1173-1190. Featured in Journal's Highlights. Featured in Asian J Androl (2014)16, 799-800.
Yallowitz AR, Alexandrova EM, Talos F, Xu S, Marchenko ND and UM Moll (2014) p63 is a prosurvival factor in the adult mammary gland during post-lactational involution, affecting PI-MECs and ErbB2 tumorigenesis. Cell Death Diff doi: 10.1038/cdd.2013.199.

Dobbelstein M, and Moll UM (2014) Targeting tumor-supportive cellular machnineries in anticancer drug development. Nature Reviews Drug Discovery 13(2):179-96.
Alexandrova E, Petrenko O, Nemajerova A, Romano RA,Sinha S and Moll UM (2013). ΔNp63 is required for select routes of reprogramming via multiple mechanisms. Cell Death Diff 20(12):1698-708.
Vaseva AV, Marchenko ND, Ji K, Tsirka SE, Holzmann S, Moll UM (2012). p53 opens the mitochondrial permeability transition pore to trigger necrosis. Cell 149, 1536-1548. Featured as Cover story of the Cell issue.
Schulz R, Marchenko ND, Holembowski, Dobbelstein M, Moll UM (2012). Inhibiting the HSP90 chaperone destabilizes MIF and thereby inhibits breast tumor progression J Exp Med 209(2):275-289.
Beyer U, Moll-Rocek J, Moll UM, Dobbelstein M (2011). Endogenous retrovirus drives hitherto unknown proapoptotic p63 isoforms in the male germ line of humans and great apes. PNAS 108(9): 3624-9. Featured in Science, Editor's Choice vol 331, 18 Febr 2011, page 823. Highlighted in "This Week in PNAS" front section of issue Febr 15, 2011, 108 (7).
Nemajerova A, Petrenko O, Trümper L, Palacios G, Moll UM (2010) Loss of p73 promotes dissemination of Myc-induced B cell lymphomas in mice. J Clin Invest 120(6):2070-80.
Wolff S, Talos F, Palacios G, Beyer U, Dobbelstein M, Moll UM (2009). The alpha/beta carboxyterminal domains of p63 are required for skin and limb development. Cell Death Diff 16(8): 1108-17.
Flaminia Talos, Alice Nemajerova, Elsa R. Flores, Oleksi Petrenko and Moll UM (2007). p73 maintains the integrity of the genome and prevents rereplication. Mol Cell 27(4): 647-59.
Marchenko ND, Wolff S, Erster S and Moll UM (2007). Monoubiquitylation promotes mitochondrial p53 translocation. EMBO J 26(4):923-34.
Nemajerova A, Mena P, Fingerle-Rowson G, Moll UM, Petrenko O (2007). Impaired DNA damage checkpoint response in MIF-deficient mice. EMBO J, Feb 21;26(4) 987-97.
Petrenko O and Moll UM (2005). MIF Interferes with the Rb-E2F Pathway. Mol Cell 17(2): 225-36.
Talos F, Petrenko O, Mena P and Moll UM (2005). Mitochondrially Targeted p53 has Tumor Suppressor Activities In vivo. Cancer Res 65(21):1-11.
Mihara M, Erster S, Zaika A, Petrenko O, Chittenden T, Pancoska P, Moll UM (2003). p53 has a direct apoptogenic role at the mitochondria. Mol Cell 11(3): 577-90.
Zaika AI, Slade N, Erster SH, Sansome C, Joseph TW, Pearl M, Chalas E, Moll UM (2002). DeltaNp73, a dominant-negative inhibitor of wild-type p53 and TAp73, is upregulated in human tumors. J Exp Med 196(6): 765-80.
Click here for a list of PubMed publications: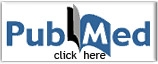 Influence of Dr. Moll's scholarly publications, Google Scholar March 2021
- her work has been cited 26,208 times (8,926 times since 2016)
- h-index 70 (42 since 2016)
- i10-index of 144 (101 since 2016)