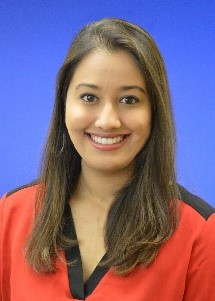 I am pleased to welcome Dr. Rekha Reddy to the Department of Pathology at Stony Brook Medicine. Dr. Reddy joins our department at the rank of Clinical Assistant Professor, holding a primary appointment in the Department of Oral & Maxillofacial Surgery, School of Dental Medicine. As a member of our department, she will serve as Director of Oral Pathology services as well as provide didactic and clinical training of Pathology residents in Oral Pathology.  
Dr. Reddy received her Doctorate of Dental Medicine and Certificate in Oral and Maxillofacial Pathology from the University of Florida College of Dentistry in 2016 and 2019, respectively. Prior to her arrival in Stony Brook, Dr. Reddy was engaged in teaching Oral and Maxillofacial Pathology to residents and conducted clinical consultations at the University of Florida. She is board certified in Oral & Maxillofacial Pathology from American Board of the Oral & Maxillofacial Pathology.  
Please join me in Welcoming Dr. Reddy to the Department!
 
Kenneth R. Shroyer
The Marvin Kuschner Professor and Chair