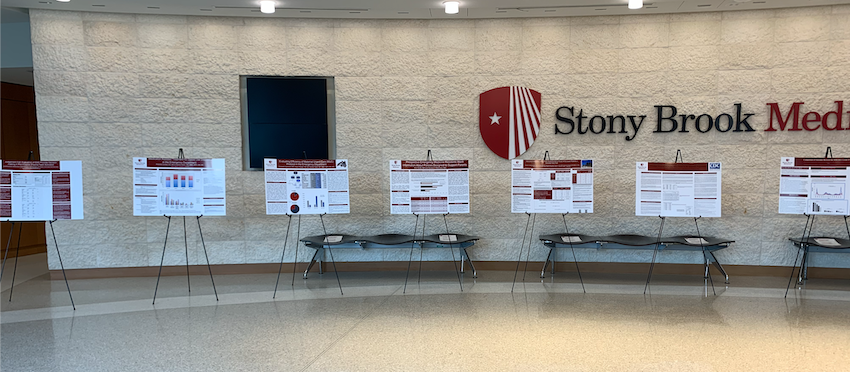 "Curiosity is one of the permanent and certain characteristics of a vigorous mind"
Samuel Johnson (1709-1784)

Research is an important component of residency training. The Residency Review Committee for Emergency Medicine requires that all residents participate in a scholarly activity. In the Stony Brook Emergency Medicine Residency Program, all residents complete an original research project as a requirement for graduation from the program. The principle goal of the research project is to familiarize the physician with the process of science and its interaction with clinical medicine. Ideally, residents will develop an understanding and appreciation of the scientific method, statistical analysis, hypothesis construct and validation. The steps that are necessary for completing a research project serve as the building blocks for life-long ability to critically read and analyze medical literature.
The Emergency Medicine Research Center at Stony Brook has the support of a full time Nurse Coordinator, a PhD statistician, and 2 administrative assistants. We also are supported by a large number of undergraduate students enrolled in an externship in our department during all 4 university semesters. We also have large laboratory space for conducting bench research ad the support of a Division for Laboratory Animal Research for large animal studies. Residents have unlimited access to the research support services, including an array of mentors.
The investigative efforts of the Department of Emergency Medicine spans the entire scope of research endeavors, from bench side molecular and cellular mechanisms of basic disease processes such as shock, trauma, sepsis and burns to large-scale multi-center clinical trials. Major basic science efforts are focused on developing animal models for studying a variety of disease processes including rat models for shock and sepsis, porcine models for burns, excisional wounds and epistaxis. At any given time, there are 10-15 active research projects in progress.
Research projects by members of the Department have appeared in Annals of Emergency Medicine and Academic Emergency Medicine, the New England Journal of Medicine and other highly recognized peer-reviewed journals. Faculty and residents also present abstracts at national meetings each year.