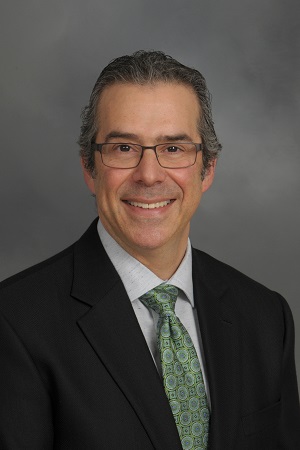 Stony Brook Medicine is proud to sponsor a wide array of graduate medical education training options. We sponsor 52 ACGME-accredited medical residency and fellowships through Stony Brook University Hospital, 5 additional medical residency programs through our academic affiliations with Mather and Southampton Hospitals, and 6 dental training programs through the Stony Brook School of Dental Medicine. Our goal is for our trainees to complete their education demonstrating clinical excellence, a commitment to patient welfare and safety, and a drive to continue their learning throughout their careers.
Stony Brook residents and fellows go on to a wide variety of careers, because of the outstanding education and experience they gain here. Stony Brook Hospital is a bustling tertiary academic medical center. Many of its programs are the only ones like it in Suffolk County: It is a Level 1 Trauma Center, performs bone marrow and kidney transplants, provides a dedicated Pediatric Emergency Room staffed by physicians trained in Pediatric Emergency Medicine, hosts advanced centers in Cancer, Breast Care, Pediatrics, Cardiac Care, Neurosciences, Bariatric and Metabolic Care, Neurosciences, Women's Health, and Vascular Medicine, among others. It is also home to a robust research enterprise, affording residents and fellows the opportunity to participate in meaningful bench and clinical research, and to learn the skills needed to continue research in their careers after training. Our graduates go on to busy, satisfying careers in clinical practice, research, medical education, and global health.
I invite you to explore the links on this page and learn more about the wonderful opportunities Stony Brook has to offer.
William Wertheim, MD
Vice Dean for Graduate Medical Education
Designated Institutional Official
President, Stony Brook Community Medical