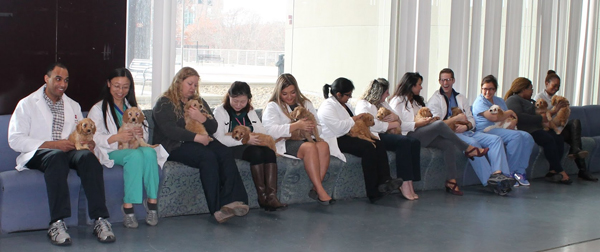 As a resident/fellow at Stony Brook Medicine, there are many resources available to you to help manage the daily demands of being a physician.
Well Being Index - please see New Innovations for details
Marsha Tanenberg-Karant, M.D. provides free and confidential counseling services to all residents and fellows of Stony Brook Hospital.
Calendar of Events
March 18, 2019 - Resident Bowling Tournament
Previous Events
December 1, 2017 - Puppy Social
January 26, 2018 – Ron Epstein, MD
February 7, 2018 – Resident Wellness Fair
March 19, 2018 – Resident Bowling Tournament
September 20, 2018 – Puppy Social
December 4, 2018 - Paint Night
Resident Appreciation Week - Week of January 28, 2019
January 30, 2019 - Wellness Fair
Wellness Committee
Resident/Fellow Wellness Committee Meetings are held once a month in the Dean's Conference Room at 9am. Please contact the GME office if you are interested in joining the committee.