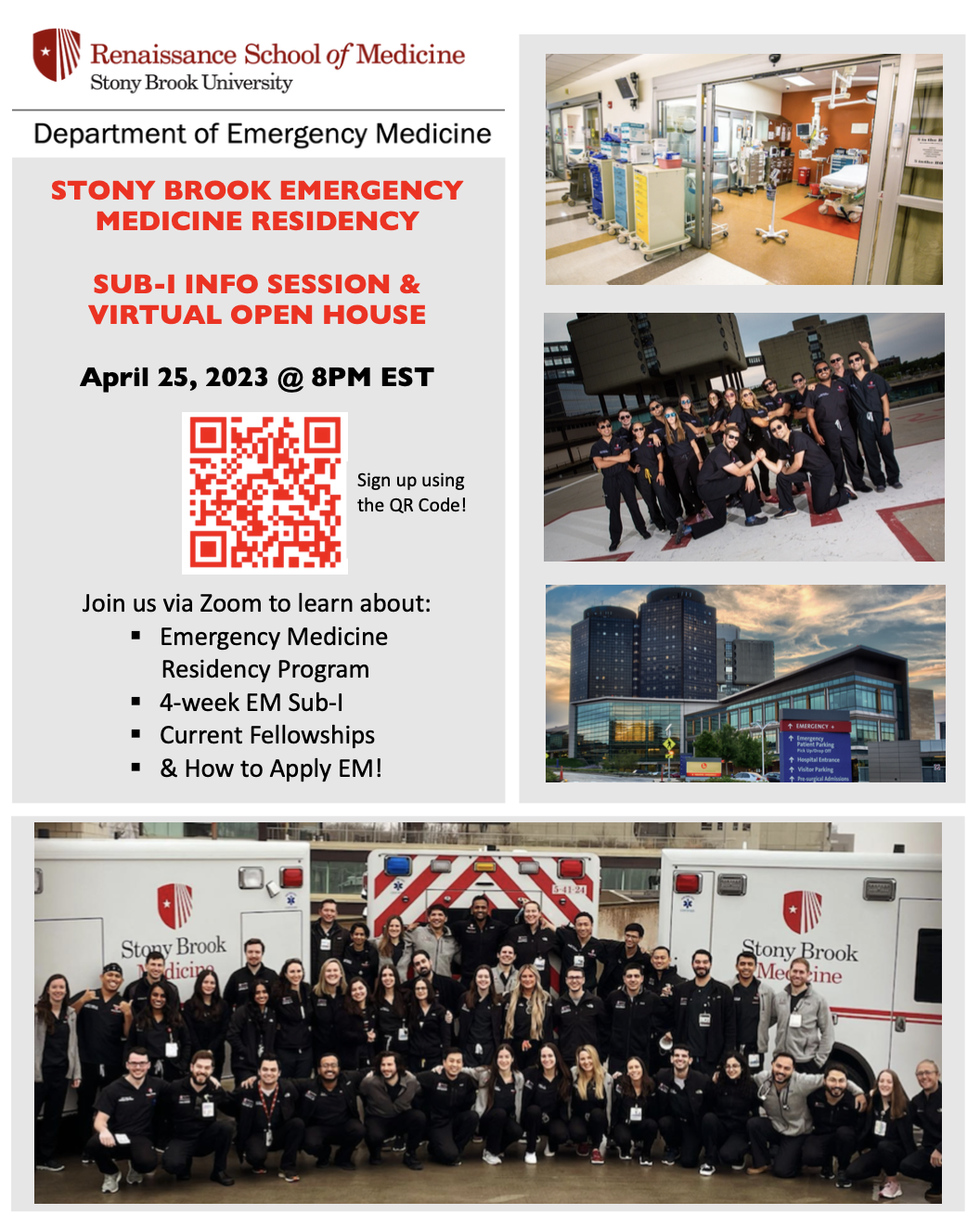 ---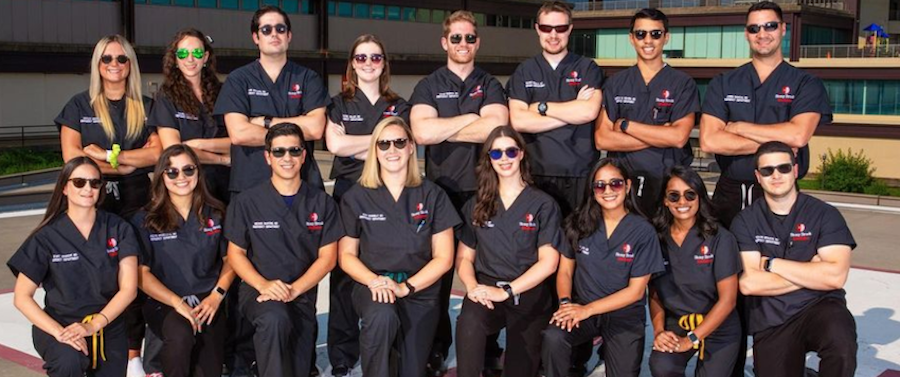 Thank you for your interest in the Emergency Medicine Residency Program at Stony Brook University. The three-year program (EM 1-3 format) is fully accredited by the Residency Review Committee for Emergency Medicine of the Accreditation Council for Graduate Medical Education.

Applicants must apply through Electronic Residency Application Services (ERAS) of the Association of American Medical Colleges. Please submit your application through the Dean's office of your medical school. Registration with National Resident Matching Program (NRMP) is also required. Please contact NRMP at (202) 828-0676 for information about the resident match in Emergency Medicine. If you are a foreign medical student, submit your application through the ECFMG office.

Your application should include a personal statement, dean's letter, transcript, board scores, and three letters of recommendation. We encourage candidates to submit their applications by September 15th. Application review begins in early October, and invitations for interviews are sent in October.

All applications are reviewed and scored by the Residency Program administration.  Scoring is based upon the above listed items, with no single item dominating.  Interviews are offered to the top scoring candidates.  Although we are pleased to accept applications from qualified International Medical Graduates, Stony Brook University only sponsors a J-1 visa.  In addition, candidates with previous graduate medical experience are welcome to submit an application.  However, we do not offer credit towards emergency medicine training to candidates with previous experience from other medical specialties. 

 

You are cordially invited to meet with Stony Brook's Emergency Medicine Residency Program at the Emergency Medicine Resident's Association sponsored Residency Fair held every fall at the ACEP Scientific Assembly and the Society of Academic Emergency Medicine Medical Student Symposium and Residency Fair held every spring at the SAEM Annual Meeting.  If you have additional questions, please contact the Residency Coordinator, Tara Brown at tara.brown@stonybrookmedicine.edu or 631-444-3880.