"The biggest draw for me about Stony Brook is that you aren't sacrificing your training for location and you aren't sacrificing your education for lifestyle."
— Brian Lynch, Orthopedic Surgery Resident
Stony Brook University Hospital Graduate Medical Education programs share common criteria and processes for the recruitment and selection of residency training candidates.
How Our Selection Process Works
Within each residency program there is a selection committee consisting of a program director and a faculty member. Additional selection committee members may be included at the discretion of the residency director. The committees review all applications and select candidates for participation in the interview process. Committees also determine the final choice of applicants to be ranked in the NRMP match or offered contracts independent of the match when this option is allowed.
Applicant Requirements
Stony Brook University Hospital programs require that all residency applicants meet uniform eligibility standards. Each training program may have its own additional requirements, which will need to be met in order for an application to be considered.
Our application process adheres to the requirements of the Equal Employment Opportunity and the Americans with Disability Act to ensure all qualified applicants are afforded a review without discrimination based on sex, race, age, religion, color, national origin, disability or veteran status.
Clinical Advantages
One of the advantages of being at a large, academic medical center such as Stony Brook University Hospital is our vast scope of programs, our commitment and ability to deliver a state-of-the-art environment with the most up-to-date equipment, and our diversity. Stony Brook is one of the 100 best hospitals in the United States, which means the best physicians and scientists from across the globe come here to treat patients, conduct research and train future physicians. Thanks to our location and reputation, our patient population is incredibly diverse in socioeconomics, diseases and outlook.
We have a faculty practice of over 1000 physicians that spans every possible specialty. Our residents and fellows are all learning from experts in their field and they're practicing on patients with every possible illness. This all adds up to a clinical experience and a didactic education that's truly outstanding.
Research Opportunities
Stony Brook University and Stony Brook Medicine are research-intense organizations, with the research conducted in the School of Medicine ranging from a world-class Cancer Center to a world-class Cardiovascular Center to diabetes research and many other important areas. One of the great advantages for our trainees is having access to and participating in that research.
Fellows and residents who are passionate about research can find myriad opportunities within our four key research pillars: basic science, clinical informatics, clinical trials and outcomes research, and imaging science. Even if research seemed too daunting before, our welcoming, supportive environment and exciting options may change your mind.
Approximately half of our medical students participate in active research during their medical school career.
Participating in research gives interested residents and fellows the ability to understand the process of getting new knowledge into their specialty while allowing them to delve deeply into a problem and become experts in it. They also get the confidence and career edge that comes with gaining unique expertise in their specialty. Some of our research programs even give our residents and fellows the opportunity to present their findings at a special annual showcase to their faculty, mentors, colleagues and peers.
Residents and fellows often learn about research opportunities from research and clinical conferences they attend, as well as from attending physicians who reach out to them directly. You can find out about additional opportunities by contacting your program director.
Life on Long Island
For many residents and fellows, just living and working on Long Island imparts a sense of wellness. The longest and largest island in the contiguous United States, Long Island offers residents access to a wonderful lifestyle with its beautiful beaches, pristine hiking trails, beautiful parks, renowned wineries and wonderful restaurants in charming towns found from end to end of its 118-mile expanse. You can head west to reach New York City in just over an hour, or go the same distance in the other direction to get to the tip where the parks, ocean views and famous lighthouse of beautiful Montauk await.
For those raising a family, Long Island is also known for its friendly communities, cultural and historic institutions, and numerous family attractions including the Long Island Aquarium, children's museums, water and amusement parks, animal farms, petting zoos and more. Long Island is also home to many excellent public and private schools.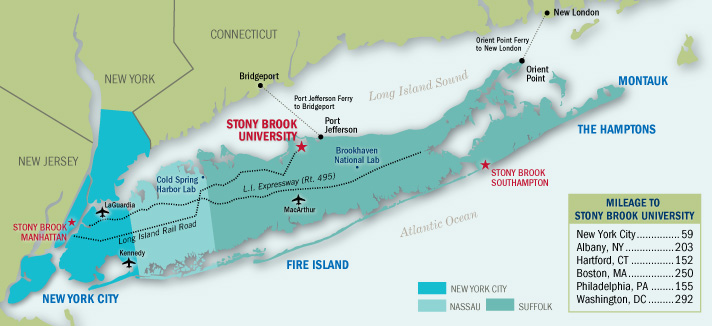 To explore what Long Island and New York City have to offer socially, culturally and recreationally, visit Beyond the Brook.
Important Resources and Information
Click on the links below for additional specifics on our GME benefits, programs and policies.
Stony Brook University Hospital Salary Scale
Salary includes resident stipend ($2,500) and location stipend ($3,026-July 2022; $3,087-July 2023, $3,400-July 2024, $4,000-July 2025). Salary is subject to any changes as maybe contractually negotiated.
Pay
Level

2022-23
Salary

2023-24
Salary
2024-25
Salary
2025-26
Salary
PGY 1

$

69,079

$

72,047
$74,354
$77,008
PGY 2

$73,539

$

76,640
$79,085
$81,881
PGY 3

$77,617

$

80,841
$83,412
$86,337
PGY 4

$

81,697

$

85,044
$87,741
$90,796
PGY 5

$

85,771

$

89,239
$92,062
$95,247
PGY 6

$

89,842

$

93,432
$96,380
$99,694
PGY 7

$

98,959

$

101,823
$105,023
$108,597
*Starting PGY Level is determined by the Program's prerequisite training years. Any exceptions would need to be discussed with the Program Director and approved by the DIO prior to receiving an offer.

**SBUH Professional Liability Insurance is provided through New York State Public Officers Law section 17.
In compliance with federal law, including the provisions of Title VII of the Civil Rights Act of 1964, Title IX of the Education Amendment of 1972, Sections 503 and 504 of the Rehabilitation Act of 1973, the Americans with Disabilities Act (ADA) of 1990, the ADA Amendments Act of 2008, Executive Order 11246, and the Uniformed Services Employment and Reemployment Rights Act, as amended, and the Genetic Information Nondiscrimination Act of 2008, Stony Brook University does not discriminate against individuals on the basis of their race, sex, religion, color, national or ethnic origin, age, disability, or military service, or genetic information in its administration of educational policies, programs, or activities; admissions policies; scholarship and loan programs; athletic or other University-administered programs; or employment. In addition, the University does not discriminate against individuals on the basis of their sexual orientation, gender identity, or gender expression consistent with the University's nondiscrimination policy.
Whenever possible, all accredited house staff training programs at Stony Brook will participate in an organized matching program, such as the National Resident Matching Program (NRMP).
What makes Stony Brook great for residents and fellows? Watch.