Stony Brook University Medical Center (Stony Brook, NY)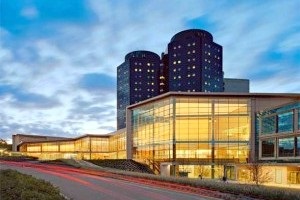 The flagship of the fellowship program, the majority of the fellow's time will be spent at Stony Brook University University Hospital. The 603-bed hospital is on the north shore of Long Island off of Route 347 in the town of Stony Brook, New York. The hospital is the busiest in Suffolk County, seeing more than 100,000 ED visits per year with more than 30,000 inpatient admissions per year. The hospital is the major teaching affiliate of the Renaissance School of Medicine at Stony Brook University. As a major academic medical center in Long Island, the hospital serves as a critical site for patient care and education. Stony Brook receives referrals from a geographic area that extends from Northport to Montauk. The Renaissance School of Medicine and Hospital have been fortunate to be the recipient of exceptional philanthropy - a combination of the unprecedented generosity of former Mathematics Chairman Jim Simons and funding from the State of New York has helped push the Medical Center to new heights. Construction of the Medical and Research Translation (MART) building on the campus of Stony Brook University Medical Center has been recently completed. The state-of-the art Medical and Research Translation (MART) building, will be the home of the new Stony Brook University Cancer Center devoted to cancer care and research. The MART building will also contain the new Stony Brook Children's Hospital within the 10-story Hospital Pavilion.
Northport Veteran Affairs Medical Center (Northport, NY)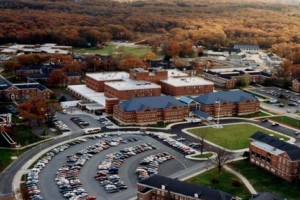 Located in beautiful Northport, the Northport VA Medical Center serves our veterans throughout both Nassau and Suffolk counties. The 121-bed hospital provides comprehensive services to veterans including medical and psychiatric care. Surgical and medical services are provided by house staff from the various residency and fellowship programs at Stony Brook University Medical Center. The hospital is located approximately twenty minutes from Stony Brook University Medical Center. The 21-acre campus is the site of multiple architectural hallmarks, including the recently dedicated "Wall of Wars".
Ambulatory Facility
Our outpatient office is located:
3 Technology Drive
Suite 300
East Setauket, NY 11733-9292
Phone: (631) 444-5220
Fax: (631) 444-5225