Stony Brook Medical Scientist Training Program's Statement On Anti-Racism
Stony Brook University Newsflash
2021 Virtual NIH Graduate and Professional School Fair
We will be participating at the event on Wednesday, July 21, 2021 at 12 PM EST. The Virtual NIH Graduate and Professional School Fair will provide an opportunity for attendees to prepare for the next step in their careers by exploring educational programs leading to the PhD, MD, DDS, MD/PhD, and other graduate and professional degrees
Student registration will open May 3rd, 2021. Please visit https://www.training.nih.gov/gp_fair to register
Congratulations to Margaret Shevik & John Williams on being awarded SUNY Graduate Research Empowering and Accelerating Talent Awards!
Congratulations to John Yuen on his recent publication in PLOS ONE:
Yuen, J, Marshilok, A, Benziger, P, Yan, S, Cello, J, Stackhouse, C, Kisslinger, K, Bock, D, Takeuchi, E, Takeuchi, K, Wang, L, Babu, S, Itzkowitz, G [...] Shroyer, K, Dry heat sterilization as a method to recycle N95 respirator masks: The importance of fit. PLOS ONE. 2022 Jan 5: doi.org/10.1371/journal.pone.025796.
Congratulations to Johansen Amin on his recent publication in Neuron:
Amin JB, Gochman A, He M, Certain N, Wollmuth LP. NMDA Receptors Require Multiple Pre-opening Gating Steps for Efficient Synaptic Activity. Neuron. 2020 Nov 23:S0896-6273(20)30887-4. doi: 10.1016/j.neuron.2020.11.009. Epub ahead of print. PMID: 33264592.
Class of 2020 SoM Awards:
Gregory Kirschen
Alpha Omega Alpha Medical Honor Society
Clinical Excellence Award
Martin Stone Award (Ob/Gyn)
Rajapillai Pillai
Citizenship Award
Gold Foundation Humanism Honor Society
Kristin Harris Award (Psych)
Stony Brook HOME Student Service Award
Congratulations to Tyler Guinn on being awarded the President's Distinguished Doctoral Student Award for 2020!
Congratulations to our 2019 MSTP Retreat Award Winners:
Rachel Kery, Best Talk
Alex Larkin, Best Poster
Aziz Rangwala, Best Poster
Congratulations to Tyler Guinn on winning the prestigious Department of Defense Graduate Fellowship!
To read the full article, see here: https://news.stonybrook.edu/sb_medicine/tyler-guinn-wins-prestigious-department-of-defense-graduate-fellowship/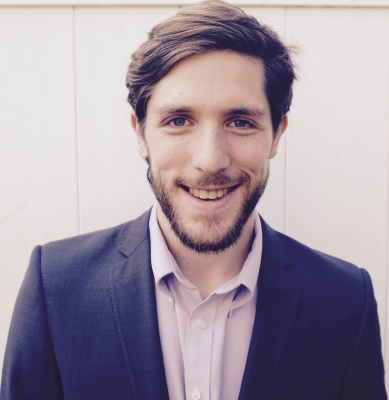 Congratulations to Joanna Kim on her Best Poster Award at the 2019 APSA held in Chicago on April 5-7th!