Residents in Orthopaedic Surgery at Stony Brook University enjoy a rich clinical experience with faculty in every sub-specialty of the field. And while the program proudly graduates strong surgeons and clinicians, it also takes pride in its role of shaping men and women into outstanding models of character, work ethic, and contributors to their communities and societies. The tradition of such traits stems not only from the in-hospital experiences, but also the many hours spent together at socials, conferences, corporate events, and simple down-time get togethers. The residency is truly geared toward a team atmosphere, understanding that the best way to succeed is to work together.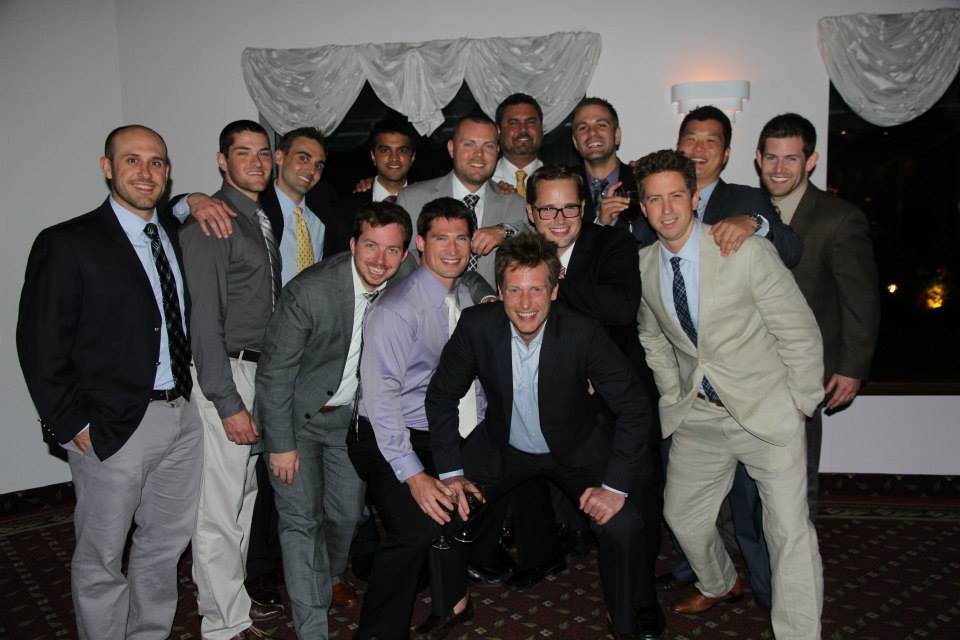 As written by members of the PGY classes, Stony Brook Orthopaedics has much to offer:
PGY 1
The PGY1, or Intern, year is a unique experience blending principles learned through General Surgery and its respective specialties as well as Orthopaedics. In a plan to become well-rounded surgeons, six months of the first year are spent in non-orthopaedic departments, while the others are focused on various specialties of orthopaedics including Trauma, Spine, Hand, and managing preoperative and postoperative patients. This time includes a strong presence in the operating room, gaining the necessary foundation that is paramount to developing proper assessment and treatment of Orthopaedic problems. There is also significant time spent as a group in the intern year, forming a unique bond that will last through the residency. The team mentality is reinforced by the example of our senior residents. The upper levels are invested in teaching not only the ins and outs of how to become an experienced technical surgeon, but also how to think as an academic physician through didactic sessions, simulation labs, and early hands-on time in the OR. Extra time is dedicated to targeted intern instruction during our surgical skills month where one-on-one time is spent with multiple attending physicians and senior residents who prepare presentations on general orthopedic topics that are then reinforced by lab practical sessions with cadavers and saw bones. Overall, Stony Brook is a very hard working group. The entire team is dedicated to becoming technically strong and knowledgeable orthopedic surgeons by supporting and investing in each other as a unit.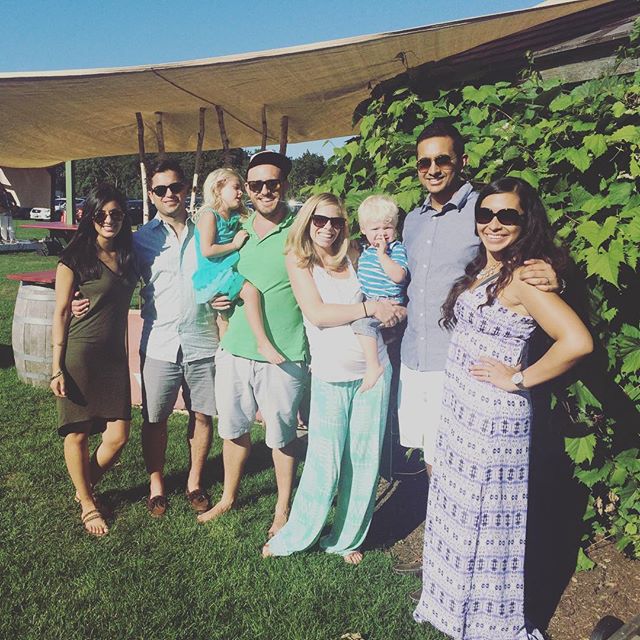 PGY 2
The second year of residency at Stony Brook is almost certainly the most difficult, but also the most rewarding. It is one that challenges you to hone your clinical acumen by exposing you to the broad range of orthopedic conditions in a diverse population. You quickly gain hands-on experience, working autonomously, treating patients in the emergency room, the outpatient office and the operating room setting from your first day. There is no better place to hone the necessary skills of an orthopaedic surgeon than at a level 1 trauma center like Stony Brook University Hospital. Daily didactic lectures with approachable, fellowship trained senior faculty from every orthopedic specialty enhance your practical educational experience. A great sense of camaraderie amongst your peers helps to drive your success during this challenging year. In your search for a residency program not every one is alike in preparing you for your future. As in most of life's experiences, seeing is not the same as doing - at Stony Brook, your second year is spent "doing" and undoubtedly prepares you for whatever should walk in the door.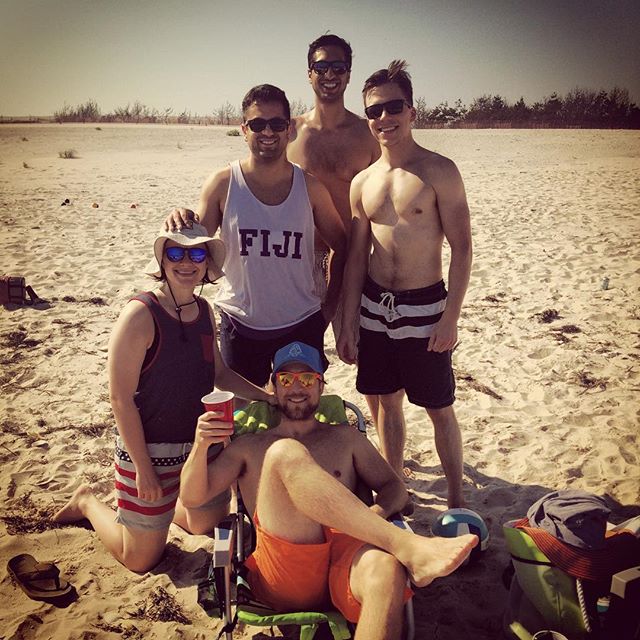 PGY 3
The third year at Stony Brook is a great transition from the second year because the focus truly becomes operating. The amount of time you spend in the ER on call drops dramatically and when you are in the ER, the experience from the second year provide a level of comfort and confidence that makes it easier and more enjoyable. In third year, the surgeries you indicate, you follow to the OR. At the Northport VA Hospital, under the guidance of the attending surgeons, the residents have their first opportunity to function at the attending level by indicating surgeries and running the orthopaedic service. In addition to working with our Stony Brook based tumor specialist Dr. Khan this year, we also spend a month a Memorial Sloan Kettering where we work with the forefathers of tumor surgery. The variety offered between the four hospitals includes pediatrics, foot and ankle, shoulder, and orthopaedic oncology, in addition to bread and butter orthopaedics. It is these experiences that allows for you to hone in on what specialty interests you, so that you begin your fourth year with rotations focusing on your interests.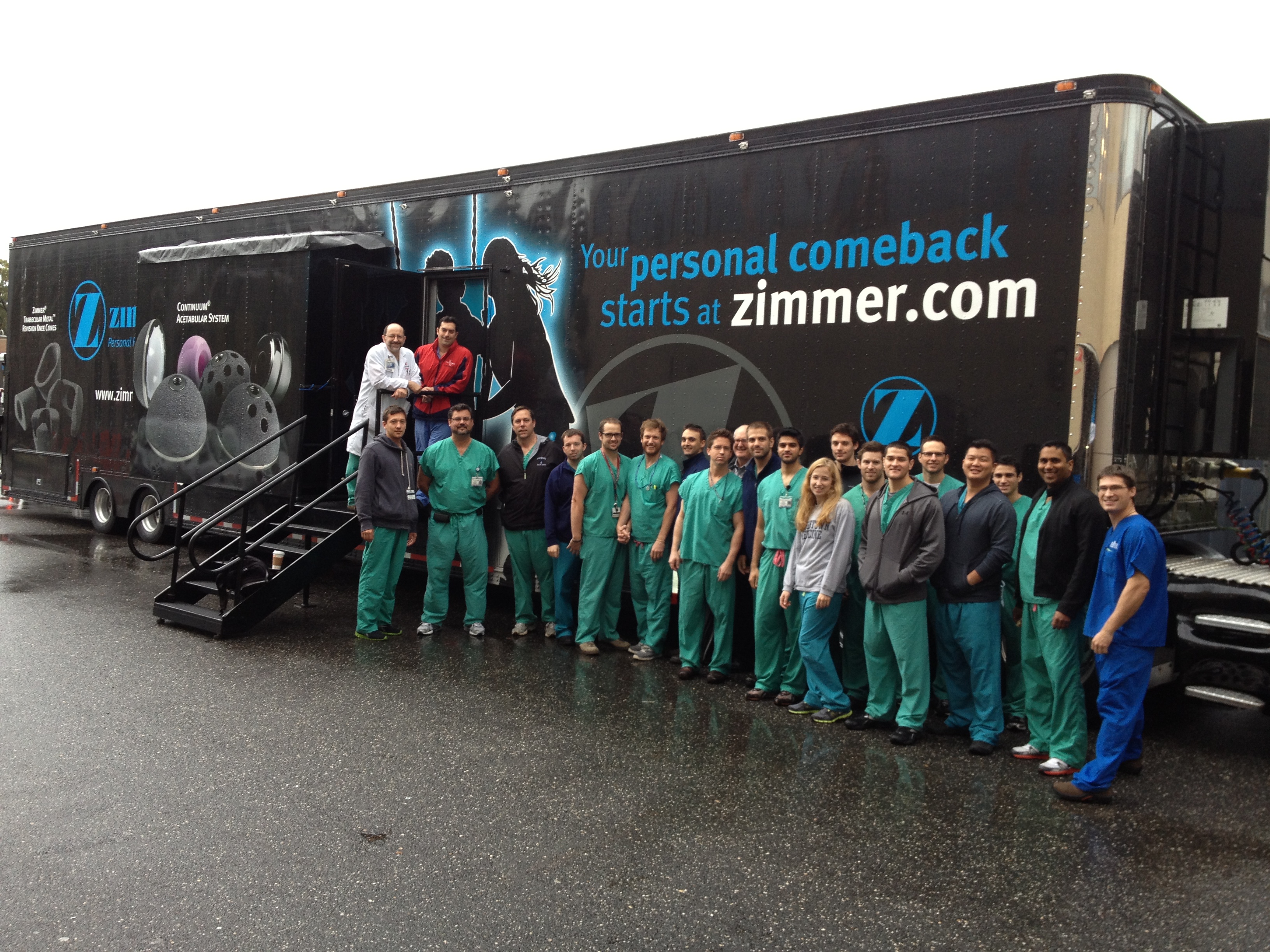 PGY 4
The PGY-4 year at Stony Brook represents a transition from being a junior resident to a senior resident. As such, both the clinical and operative experiences become more demanding and you are given more responsibility. Days begin with rounding on and taking care of the patients on your service, which you co-manage with your attendings. The majority of your day is spent either in the office or in the operating room. Over the course of the year you rotate on a majority of the services at Stony Brook University Hospital and others off-site. At Stony Brook some services are mentorship-based and others are team-based models. Senior call represents supervising the junior residents with consults and floor responsibilities as well as covering urgent and emergent operative cases. The focus of the PGY-4 year is a transition from learning orthopedics and operative technique to grooming you to become a successful managing orthopedic surgeon both in terms of clinical as well as operative care of your patients.

PGY 5
Fifth year residents, referred to as "Chiefs," take on a significant leadership role in several aspects of the residency program. In the operating room, chiefs are granted significant autonomy – often operating independently and taking a junior resident through cases as part of our "senior-junior" teaching model. The chief year is divided among Stony Brook University Hospital and the VA. The chiefs oversee the orthopedic service on the wards, assign residents to surgical cases, and review all orthopedic consults each morning with the junior residents on service. Each year, two PGY-5 residents are appointed "Administrative Chief Resident." The administrative chiefs take on the added responsibility of monitoring and improving elements of the entire residency program. The administrative chiefs work closely with the Chairman and Program Director to assign the rotation schedule and the academic/didactic schedule.