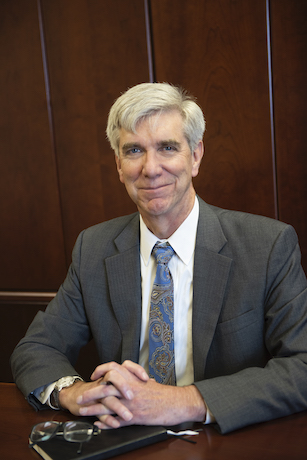 The Department of Surgery is committed to fulfilling Stony Brook Medicine's mission of excellence in patient care, education, research, and community service.
Here at our website, you will find information about our clinical services and academic programs that define us and distinguish us.
Together, our specialized surgical services contribute to the unique range and top quality of healthcare provided at Stony Brook University Hospital, as well as to the strength of our distinguished educational and residency programs that train physicians to become surgeons for the future.
Many ask, Why should I have an operation at an academic medical center?
The answer is clear: to be in the place where the newest and the best surgery is being developed, practiced, and taught; and to be cared for by a team of the brightest, most engaged individuals at all levels of experience. This is what patients get at Stony Brook.
Established in 1974, the Department of Surgery has a long history of excellence that we are proud to continue. Our faculty and staff work closely together:
To provide exceptional clinical care encompassing leading-edge technologies in surgery;
To serve as a first-tier surgical education program;
To achieve national recognition as a leading surgical research entity;
To play a leading role in our community in disseminating high-quality healthcare education.
Our faculty provide comprehensive care for both adults and children with a wide variety of problems requiring surgery. In keeping with Stony Brook's mission of excellence, we have established several clinical programs and facilities that are unique in not only Suffolk County but also our entire region.
We are committed to innovation, and our team is always asking, How can surgery be better?
Our graduating surgical residents and fellows successfully demonstrate the competencies expected of a new practitioner in their chosen surgical specialty or subspecialty. By meeting the highest standards, our residency and fellowship training programs have gained the approval of the Accreditation Council for Graduate Medical Education.
Equally dedicated to excellence in research, our faculty conduct a broad range of clinical and translational research aimed at advancing scientific knowledge to define the best ideas in medicine and, ultimately, to improve patient care and population health.
Surgery, along with training in surgery, is now advancing very rapidly. Robotics, minimally invasive surgery, endoscopic treatment of diseases all are progressing at warp speed. Here, our charge is to being at the forefront of efforts improving the surgical care of patients.
Whether you come to Stony Brook for clinical or academic reasons — to be healed; or, to learn how to heal — you can be assured the Department of Surgery is determined to meet your expectations at the highest possible level of performance and success.
Mark A. Talamini, MD, MBA
Professor and Chairman of Surgery
Chief, Surgical Services, Stony Brook Medicine
"Five Questions" Video with Dr. Talamini