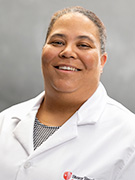 Melany Hughes, MD,
Eastern Long Island Hospital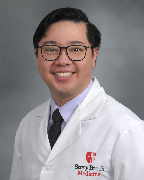 Edmund Lee, MD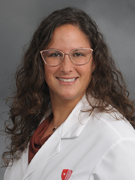 Amy Rosenbluth, MD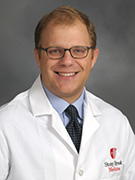 Konstantinos Spaniolas, MD
About Us
The Division of Bariatric, Foregut, and Advanced Gastrointestinal Surgery comprises our clinical faculty of gastrointestinal surgeons and their support staff dedicated to our mission of excellence in patient care; the education of medical students, surgical residents and fellows in the art of gastrointestinal, laparoscopic and robotic surgery; the performance of translational and outcomes based research aimed at advancing patient care; and community service, including free public seminars and lectures.
Our surgeons treat a broad spectrum of abdominal and gastrointestinal problems requiring surgical or minimally invasive interventions. We have expertise in minimally invasive laparoscopic, endocopic and robotic surgery for the treatment of different forms of gastrointestinal disease, including laparoscopic surgery to treat swallowing disorders, obesity and hernia.
In addition, our surgeons use the latest technology to treat surgical diseases, such as the LINX Reflux Management System, a new device implanted in a minimally invasive laparoscopic procedure to treat gastroesophageal reflux disease (GERD). We were the first on Long Island to use the NeuRx Diaphgram Pacing System, also implanted in a minimally invasive laparoscopic procedure, to aid breathing and extend life for ALS patients. Our surgeons manage a wide variety of surgical problems and tailor approaches to the individual patient.
Our division also leads the eXigent General Surgery (XGS) service. XGS surgeons treat patients requiring a broad range of emergency procedures including bowel resections, gallbladder procedures, hernia repair and more. We staff the hospital 24 hours a day and 365 days a year to care for our sickest patients. Surgeons from the trauma, colorectal and surgical oncologydivisions also participate in patient care on XGS.
---
Bariatric and Metabolic Weight Loss Center
Our Bariatric and Metabolic Weight Loss Center is the only one of its kind in Suffolk County, offering a multidisciplinary evaluation within the center and comprehensive treatment service to individuals seeking weight loss with or without surgery. The center provides an individualized approach to weight loss and the management of metabolic disease. We offer a full range of surgical options for patients, including minimally invasive surgery requiring only a single small incision and endoscopic treatment options
---
Residency
The Division's faculty plays an important role in the education of our medical students and general surgery residents. They are given unique opportunities for exposure to leading-edge surgery, both conventional and laparoscopic. In addition, the Division provides a fellowship in minimally invasive, bariatric and foregut surgery.
With regard to research, the Division also provides patients with the opportunity to participate in clinical trials that offer them the only local access to newly developed treatment options. We also study clinical outcomes, new technology, and metabolism, with the ultimate aim of improving patient care.
Together, the clinical and academic strengths of the Division of Bariatric, Foregut, and Advanced Gastrointestinal Surgery form the foundation for our continued excellence expected in patient care, education, research, and community service.