About Us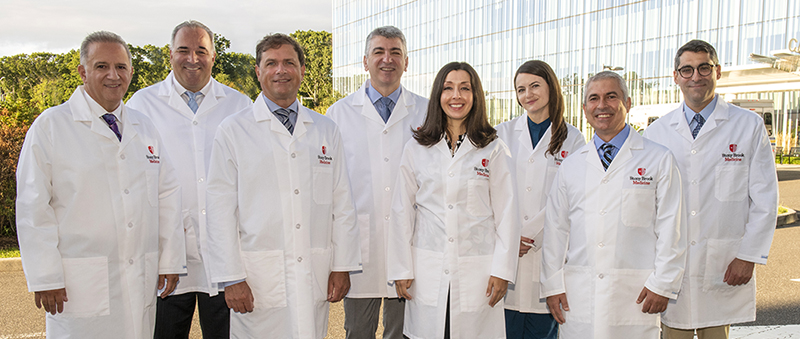 Our Team of Surgeons ( L to R) Antonios Gasparis, MD; George Koullias, MD, PhD; David Landau, MD; Apostolos Tassiopoulos, MD; Angela Kokkosis, MD;
Lucyna Price, MD; Nicos Labropoulos, PhD; Dimitrios Virvilis, MD
The Division of Vascular and Endovascular Surgery comprises our clinical faculty of  seven vascular surgeons, who work closely with our non-invasive vascular technology specialist, and two podiatric surgeons.  Together with their clinical and administrative support staff dedicated to our mission of excellence in  diagnosing and treatment of a complete range of vascular disorders in our patients; the education of  vascular residents, fellows and medical students in the  specialty of vascular surgery; the performance of basic and translational research aimed at advancing the management of vascular disease; and providing community service,  including public awareness with free  arterial and vein screenings..
The Division's vascular surgeons have been recognized for their clinical excellence by selection for inclusion in the Castle Connolly Guide, Top Doctors: New York Metro Area, representing the top 10% of physicians in the New York Metropolitan area. In addition, they have been selected for inclusion in the Consumers' Research Council of America Guide to America's Top Surgeons.
Leaders in the Division  founded the annual Venous Symposium held in New York. The three-day symposium, brings together national and international experts in the field, offers a comprehensive educational opportunity for those who treat or want to be involved in the diagnosis and treatment of venous disease.
Educating and updating physicians on the latest vascular techniques and practices are extremely important for patient care, that's why we offer continued medical educational events by grant support throughout the year.
Our mission is to cultivate an academic setting that focuses on basic and clinical research ultimately resulting into best practices in the care of our patients with vascular disorders. Based on our excellent surgical reputation, we are selectively chosen for clinical trials that enables our patients to participate and have local access to newly developed treatment options not offered to other institutions. Our vascular surgeons are true leaders in the field of vascular. They have contributed to innumerable peer review scholar publications and are selected to be key speakers at international and national conferences.
Together, the clinical and academic strengths of the Division of Vascular and Endovascular Surgery form the foundation of our continued success in achieving the excellence expected of us in our diverse programs of patient care, education, research, and community service.
 
---
Podiatric Surgery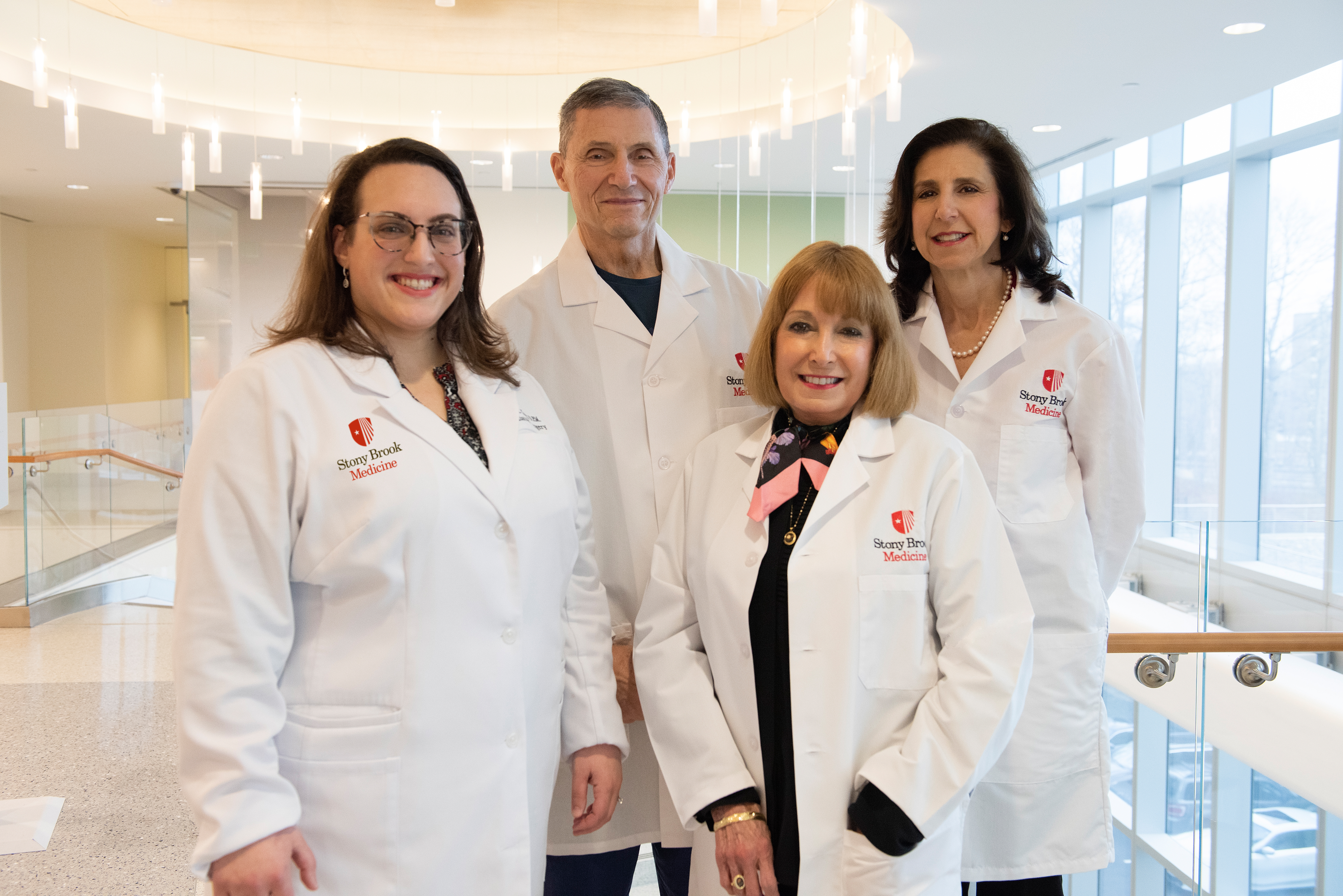 From L to R: Erin Kunz, DPM; Bernard F. Martin, DPM;
Valerie A Brunetti, DPM,(retired); and Wendy Young, DPM
Not Pictured: Christine Nawabi, DPM
The Division provides our podiatric surgery service whose specialists work closely with our vascular team in comprehensive surgical and nonsurgical management of  Foot and ankle conditions including limb salvage, ulcers, and complications of diabetes. The Division — in collaboration with Department of Radiology—With our experienced radiologists and advanced diagnostic capabilities provide highly accurate diagnoses for a full spectrum of vascular disorders in patients with multiple comorbidities and other high risk factors.    In addition to playing an important role in the education of our medical students and general surgery residents, the Division offers a five-year vascular surgery residency, as well as a traditional two-year residency (fellowship), both of which are fully accredited by the Accreditation Council for Graduate Medical Education.