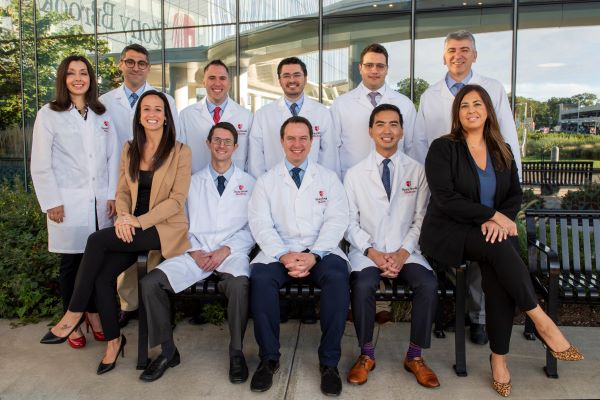 Stony Brook Medicine offers an integrated five-year vascular surgery residency as well as a traditional independent two-year residency (fellowship), both of which are fully accredited by the Accreditation Council for Graduate Medical Education (ACGME). These training programs are designed to prepare physicians for the pursuit of an academic career in vascular surgery equally as well as for private practice in vascular surgery.
Our integrated five-year vascular program is one of the first integrated programs nationwide. Residents are chosen out of medical school and enter the five-year program which culminates in eligibility for certification in vascular surgery. For those physicians who are sure that they want vascular surgery as a career, this residency provides focused training and reduces the amount of training time from the standard training period (ie, five years of general + two years of vascular) by two years. Those who choose this path will not be eligible for certification in general surgery. Click here for information about resident salaries and benefits.
Stony Brook University Hospital is the "parent" teaching hospital, and in addition to rotations here, our vascular residents and fellows also do rotations at the Northport VA Medical Center and Winthrop–University Hospital (George L. Hines, MD, is chief of vascular surgery at Winthrop, and our residency site director there).
Stony Brook's Vascular and Endovascular Surgery Division has 10 full-time vascular surgery faculty members: Apostolos K. Tassiopoulos, MD, chair and chief of vascular and endovascular surgery; Dimitrios Virvilis, MD, program director of the vascular surgery fellowship and Co-Director of the Limb Salvage Center; Antonios P. Gasparis, MD, medical director of the Non-Invasive Vascular Laboratory; Angela A. Kokkosis, MD, program director of the vascular surgery residency and director of carotid interventions; George J. Koullias, MD, PhD; Nicos Labropoulos, PhD, director of the Non-Invasive Vascular Laboratory; David S. Landau, MD .
Our vascular surgery faculty have broad expertise in the entire spectrum of vascular and endovascular surgical procedures. In addition, they maintain a high level of scholarly activity; see selected faculty publications (2000–).

Please see the following page for information about our GME Prospective Residency Program
---
Resources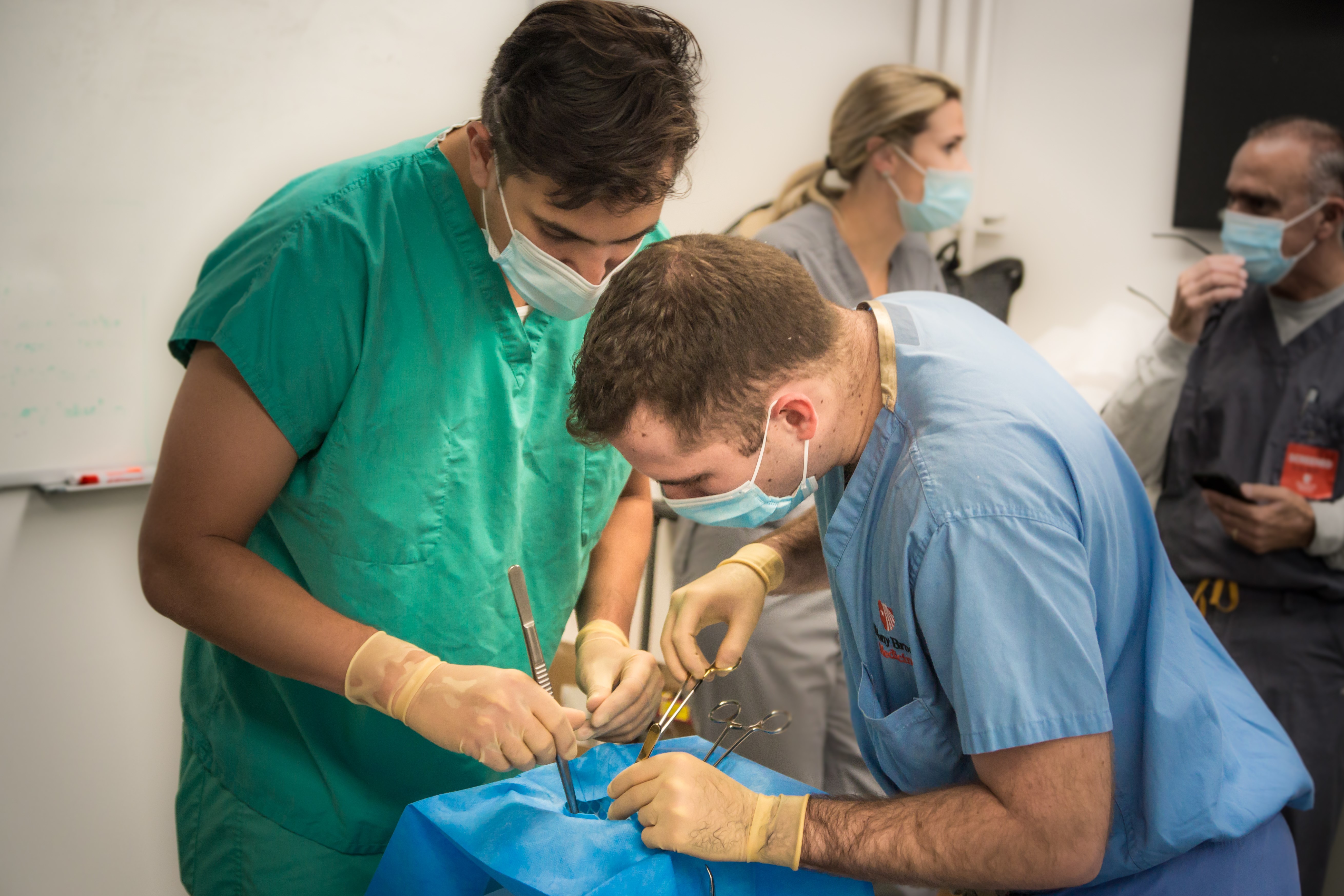 Our Surgical Simulation Lab- the center is an ideal environment for advanced surgical education that provides opportunities for engagement in surgical activities, for pre-surgical planning, and for drop-in practice.
Our graduating vascular residents and vascular fellows in the past three years have finished their training with over 600 vascular interventions that spanned the entire spectrum of open and endovascular procedures.
---