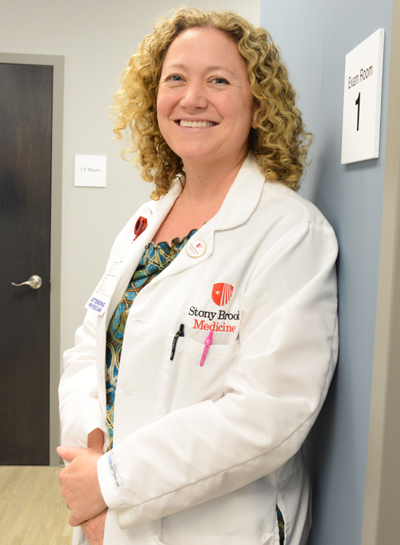 The Department of Surgery, through its Bariatric, Foregut, and Advanced Gastrointestinal Surgery Division, offers a clinical minimally invasive surgery (MIS) and bariatric surgery fellowship providing clinical and academic training in advanced laparoscopic surgery and in bariatric surgery. The fellowship program is accredited by the Fellowship Council.
Our MIS and bariatric fellowship is a one-year program (July 15 to July 14) designed to expand the skills and knowledge of fellows, both clinically and scientifically, and to empower them to become leaders in this evolving and exciting field of surgery.
The primary focus of the fellowship is general (e.g., foregut, hernia, colon) and bariatric laparoscopic surgery. Involvement in other disciplines is based on the fellow's interest and desire to seek participation with the faculty in these areas.
A key component of the training program is bariatric surgery, which provides a minimally invasive approach to bariatrics as well as endoscopy. The fellow works closely with two bariatric surgeons and with a dedicated, multidisciplinary bariatric clinic for workup and support (see Stony Brook Bariatric and Metabolic Weight Loss Center).
Our bariatric surgeons employ techniques for laparoscopic intestinal anastomosis (Roux-en-Y gastric bypass) as well as sleeve gastrectomy, gastric banding, and revisional weight loss surgery, which have application to a wide variety of laparoscopic procedures.
Research in our program focuses primarily on outcomes, medical devices, and new technology. The Stony Brook University main campus is across the street from the medical center, allowing collaboration with engineering groups as well as other clinical science departments. Our fellows are encouraged to participate in research, including submitting abstracts, presenting papers, and publishing their research findings.
The opportunities for the fellow at Stony Brook Medicine are limited only by the motivation and ingenuity of the individual. We look forward to developing the academic roots for our fellows' careers.
Application to our program is through the Fellowship Council Match. For more information, please contact via email the program director, Aurora Pryor, MD.