Assistant Professor of Surgery
Board Certifications
Education
Medical School
University of Cincinnati (1978)
Residency Training
General Surgery, New York University
Fellowship Training
Pediatric Surgery, SUNY-Health Science Center at Brooklyn
Affiliated Specialty Center
Clinical Interests/Expertise
Surgical management of congenital and acquired anomalies/diseases of the neck, chest, abdomen, anorectum, and soft tissues in children (newborns to adolescents aged 17 years), including, but not limited to, congenital anomalies of the esophagus

Necrotizing enterocolitis

Inguinal hernias

Undescended testes

Appendicitis

Tumors of the kidneys, adrenal glands, gastrointestinal tract, lymphatics, and soft tissues

Minimally invasive laparoscopic surgery

Video-assisted thoracic surgery (VATS)

Prenatal consultation

Neonatal surgery

Pediatric trauma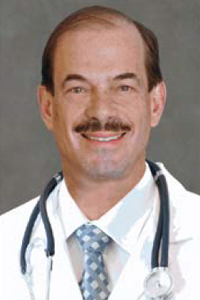 Contact Information
Division of Pediatric Surgery
Department of Surgery, Health Sciences Center T19-090
Stony Brook Medicine
Stony Brook, NY 11794-8191
Tel: 631-444-2045
Fax: 631-444-8824
For patient care information, including insurance participation and practice locations, click here.
Honors
Publications
Additional
Selected for inclusion in the Castle Connolly Guide, Top Doctors: New York Metro Area, representing the top 10% of physicians in the New York Metropolitan area
Cohen HL, Haller JO, Mestel AL, Coren C, Schechter S, Eaton DH. Neonatal duodenum: fluid-aided US examination. Radiology 1987;164:805-9.
Coren CV. Burn injuries in children. Pediatr Ann 1987;16:328-32, 335, 338-9.
Eisenberg P, Cohen HL, Coren C. Color Doppler in pulmonary sequestration diagnosis. J Ultrasound Med 1992;11:175-6.
Gilchrist BF, Valerie EP, Nguyen M, Coren C, Klotz D, Ramenofsky ML. Pearls and perils in the management of prolonged, peculiar, penetrating esophageal foreign bodies in children. J Pediatr Surg 1997;32:1429-31.
Gittleman AM, Price AP, Coren C, Akhtar M, Donovan V, Katz DS. Juvenile granulosa cell tumor. Clin Imaging 2003;27:221-4.
Gross BR, D'Agostino C, Coren CV, Petrikovsky BP. Prenatal and neonatal sonographic imaging of a central diaphragmatic hernia. Pediatr Radiol 1996;26:395-7.
Kabeer A, Gunnlaugsson S, Coren C. Neonatal necrotizing enterocolitis. A 12-year review at a county hospital. Dis Colon Rectum 1995;38:866-72.
Kim PS, Cataletto M, Garnet DJ, Alexeeva V, Selbs E, Katz DS, Coren CV. Unusual presentation of a cutaneous bronchogenic cyst in an asymptomatic neonate. J Pediatr Surg 2012;47:E9-12. doi:
Kottmeier PK, Velcek FT, Klotz DH, Coren CV, Hansbrough F, Price AP. Results of levatorplasty for anal incontinence. J Pediatr Surg 1986;21:647-50.
Lipkowitz G, Phillips T, Coren C, Spero C, Glassberg K, Tolete-Velcek F. Hemipelvectomy, a lifesaving operation in severe open pelvic injury in childhood. J Trauma 1985;25:823-7.
Mir R, Weitz J, Evans J, Coren C. Oral congenital cystic choristomas: a case report. Pediatr Pathol 1992;12:835-8.
Prose NS, Laude TA, Heilman ER, Coren C. Congenital malignant melanoma. Pediatrics 1987;79:967-70.
Tolete-Velcek F, Hansbrough F, Kugaczewski J, Coren CV, Klotz DH, Price AF, Laungani G, Kottmeier PK. Utero vaginal malformations: a trap for the unsuspecting surgeon. J Pediatr Surg 1989;24:736-40.
Wax BN, Durie NM, Khullar P, Price AP, Coren CV, Katz DS. Radiology-pathology conference: choledochal cyst. Clin Imaging 2007;31:269-72.
Yam B, Georgiou NA, Khullar P, Coren CV, Katz DS. Radiology-pathology conference: Mature teratoma arising from an intra-abdominal undescended testis in a 7-month-old infant. Clin Imaging 2010;34:466-71.
Yam B, Walczyk K, Mohanty SK, Coren CV, Katz DS. Radiology-pathology conference: incidental posterior mediastinal ganglioneuroma. Clin Imaging 2009;33:390-4.
Fellow, American College of Surgeons (FACS)
Society Memberships
American Academy of Pediatrics (Surg Sec)
Association for Academic Surgery
American Burn Association
American Pediatric Surgical Association