Assistant Professor of Surgery
Chief, Trauma, Emergency Surgery, and Surgical Critical Care
Medical Director, Surgical Intensive Care Unit (SICU)
Medical Director, Trauma Center
Board Certifications
Education
Medical School
Residency Training
General Surgery, SUNY-Stony Brook
Fellowship Training
Trauma/Surgical Critical Care, Yale University
Affiliated Specialty Centers
Clinical Interests/Expertise
Surgical management of injured patients—all aspects of traumatology

Management of diseases of the gastrointestinal and endocrine systems

Treatment of soft tissue disease; repair of hernias, including incisional/ventral, inguinal, umbilical, and other types

Appendectomy

Cholecystectomy

Conventional and minimally invasive laparoscopic surgery

Pre- and post-operative critical care of adult surgical patients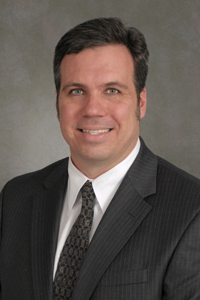 Contact Information
Division of Trauma, Emergency
Surgery, and Surgical Critical Care
Department of Surgery, Health Sciences Center T18-040
Stony Brook Medicine
Stony Brook, NY 11794-8191
Tel: 631-444-8329
Fax: 631-444-6176
For patient care information, including insurance participation and practice locations, click here.
Honors
Publications
Additional
Recipient of Long Island Business News' Achievement in Healthcare Award, 2017
Physician of Excellence Award, Suffolk Regional Emergency Medical Services Council, 2017
Physician Hero Award, Long Island Business News, 2014
David J. Kreis, Jr. Award for Excellence in Trauma Surgery, Stony Brook University, 2000
Altieri MS, Almasry I, Jones T, McPhee C, McCormack JE, Huang EC, Eckardt P, Shapiro MJ, Eckardt S, Vosswinkel JA, Jawa RS. Implantable cardioverter defibrillators and permanent pacemakers: prevalence and patient outcomes after trauma. Am J Surg 2016;212:953-60.
Bilfinger TV, Vosswinkel JA, Cadet P, Rialas CM, Magazine HI, Stefano GB. Direct assessment and diminished production of morphine stimulated NO by diabetic endothelium from saphenous vein. Acta Pharmacol Sin 2002;23:97–102.
Bilfinger TV, Vosswinkel JA, Rialas CM, Krukenkamp IB, Stefano GB. Functional assessment of disease-free saphenous vein grafts at redo coronary artery bypass grafting. Ann Thorac Surg 2000;69:1183–7.
Caso G, Ford GC, Nair KS, Vosswinkel JA, Garlick PJ, McNurlan MA. Increased concentration of tracee affects estimates of muscle protein synthesis. Am J Physiol 2001;280:E937–46.
Caso G, Garlick PJ, Ballou LM, Vosswinkel JA, Gelato MC, McNurlan MA. The increase in human muscle protein synthesis induced by food intake is similar when assessed with the constant infusion and flooding techniques. J Nutr 2006;36:1504-10.
Caso G, Vosswinkel JA, Garlick PJ, Barry MK, Bilfinger TV, McNurlan MA. Altered protein metabolism following coronary artery bypass graft (CABG) surgery. Clin Sci (Lond) 2008;114:339-46.
Caso G, Vosswinkel JA, Garlick PJ, Mileva I, Gelato MC, McNurlan MA. Response of human muscle protein to feeding: a comparison of methods [abstract]. FASEB J 2006;20:A8.
Copertino LM, McCormack JE, Rutigliano DN, Huang EC, Shapiro MJ, Vosswinkel JA, Jawa RS. Early unplanned hospital readmission after acute traumatic injury: the experience at a state-designated level-I trauma center. Am J Surg 2015;209:268-73.
Dilmanian FA, Kalef-Ezra J, Petersen MJ, Bozios G, Vosswinkel J, Giron F, Ren B, Yakupov R, Antonakopoulos G. Could X-ray microbeams inhibit angioplasty-induced restenosis in the rat carotid artery? Cardiovasc Radiat Med 2003;4:139-45.
Hall BM, Shapiro MJ, Vosswinkel JA, Meisel S, Curci N. Phytobezoar as a cause of intestinal obstruction. J Gastrointest Surg 2011;15):2293-5.
Jawa RS, Singer A, McCormack JE, Huang EC, Rutigliano DN, Vosswinkel JA. Tranexamic acid use in United States trauma centers: a national survey. Am Surg 2016;82:439-47.
Jawa RS, Singer AJ, Rutigliano DN, McCormack JE, Huang EC, Shapiro MJ, Fields SD, Morelli BN, Vosswinkel JA. Spinal fractures in older adult patients admitted after low-level falls: 10-year incidence and outcomes. J Am Geriatr Soc 2017;65:909-15.
Jawa RS, Vosswinkel JA, McCormack JE, Huang EC, Thode HC Jr, Shapiro MJ, Singer AJ. Risk assessment of the blunt trauma victim: the role of the quick Sequential Organ Failure Assessment Score (qSOFA). Am J Surg 2017;214:397-401.
Lanier ST, Wetterau M, Smith-Singares E, Bilfinger T, Vosswinkel J, Shapiro MJ, Dagum AB. Management of pulmonary hernia through a flail segment in closed thoracic trauma using open reduction, internal fixation and pectoralis major flap reconstruction: a case report. Can J Plast Surg 2011;19:145-7.
Melendez MM, Vosswinkel JA, Shapiro MJ, Gelato MC, Mynarcik D, Gavi S, Xu X, McNurlan M. Wall suction applied to needle muscle biopsy - a novel technique for increasing sample size. J Surg Res 2007;142:301-3.
Mynarcik DC, McNurlan MA, Melendez MM, Vosswinkel JA, Gelato MC. Rosiglitazone-mediated effects on skeletal muscle gene expression correlate with improvements in insulin sensitivity in individuals with HIV-insulin resistance. Patholog Res Int 2011:736425.
Phillips BT, Pasklinsky G, Watkins KT, Vosswinkel JA, Tassiopoulos AK. Splenic vein turndown repair in superior mesenteric vein trauma: a reasonable alternative. Vasc Endovascular Surg 2011;45:191-4.
Pyke OJ Jr, Rubano JA, Vosswinkel JA, McCormack JE, Huang EC, Jawa RS. Admission of elderly blunt thoracic trauma patients directly to the intensive care unit improves outcomes. J Surg Res 2017;219:334-40.
Vosswinkel JA, Bilfinger TV. Cardiac nail gun injuries: lessons learned. J Trauma 1999;47:588–90.
Vosswinkel JA, Brathwaite CE, Smith TR, Ferber JM, Casella G, Garlick PJ. Hyperventilation increases muscle protein synthesis in critically ill trauma patients. J Surg Res 2000;91:61–4.
Vosswinkel JA, Colantonio AL. Torsion of the gallbladder: laparoscopic identification and treatment. Surg Endosc 1999;13:1154–6.
Vosswinkel JA, Ferber JM. Dermatofibrosarcoma protuberans: an unusual childhood occurrence. Surg Rounds 1999;22:568–74.
Vosswinkel JA, McCormack JE, Brathwaite CE, Geller ER. Critical analysis of injuries sustained in the TWA Flight 800 midair disaster. J Trauma 1999;47:617–21.
Zuchelli D, Divaris N, McCormack JE, Huang EC, Chaudhary ND, Vosswinkel JA, Jawa RS. Extremity compartment syndrome following blunt trauma: a level I trauma center's 5-year experience. J Surg Res 2017;217:131-6.
Fellow, American College of Surgeons (FACS)