Clinical Nutrition Therapy
The clinical nutrition therapy concentration builds on the resources of the Stony Brook University Medical Center and advances knowledge and skills related to integration of pathophysiology and emerging evidence-based guidelines in the nutrition care process, including nutrition therapy for medically complex patients.  In addition, advanced counseling and educational skills are emphasized, as is the promotion of breastfeeding.  Selecting this concentration will maximize your preparation for a career in clinical nutrition in inpatient, outpatient and/or long term care facilities. 
NOTE:  Opportunities are provided through a three week concentration-specific rotation, such as a dialysis center, a food bank or a community garden, to develop depth of knowledge and skills related to concentrations. 
Program Director:
Lorraine Danowski, PhD, RD
Associate Director:
Josephine Connolly-Schoonen, PhD, RD, CDN
Sponsored by:
Department of Family, Population & Preventive Medicine,
Renaissance School of Medicine at Stony Brook University
---
Nathalia Aldovino Memorial Award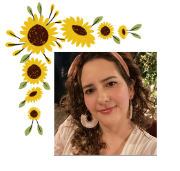 Nathalia was a 2021-2022 Stony Brook Dietetic Intern. To remember her, her classmates created the criteria for this award, as these qualities exemplified Nathalia. The award recipient would have many of these qualities:
a returning student
a mom or a student who is very family oriented
someone who goes above and beyond and never complains
someone who is driven and does not procrastinate
someone who is a role model - Nathalia got into dietetics to help her family and her community
Award Recipients
2023: Shumana Khatun