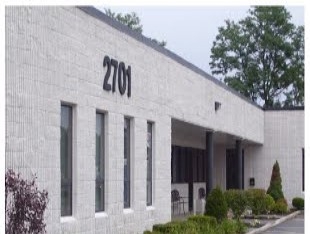 Stony Brook Internal Medicine and Pediatrics Practice
Islip Terrace, NY
The Stony Brook Internal Medicine-Pediatrics Practice is our combined faculty-resident practice.  Since 2016, the combined practice has provided care to adult and children of all ages.  The resident's med-peds continuity practice start in July 2018.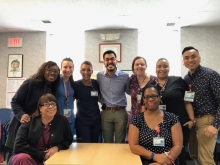 Our practice is setup as a true group practice, allowing residents to develop continuity with their own patient panel, and provide a training setting that best approximates a practice in a private practice setting. We work hard to create and maintain continuity for our residents, and to create a true partnership between the resident practitioner and their patients. 
Our practice includes two clinician-educator faculty members who see patients and precept residents in the med-peds clinic.  In addition, our clinic includes a team of nurses, MAs, and staff dedicated to the care of our patients.  The med-peds clinic is a level III patient centered medical home, providing excellent and coordinated care for our patients.  We are fortunate to have a long standing relationship with the Suffolk Care Collaborative' s nurse care manager program, providing an additional layer of intervisit support for our patients with embedded nurse care management.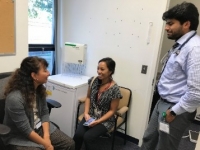 Located in Islip Terrace, NY, our clinic serves a diverse patient population, including a significant immigrant and Spanish speaking population and underserved population.  In addition, we serve a large and growing population of young adults with special healthcare needs transitioning from pediatric to adult care, allowing for a unique and diversified patient care experience, perfect for the med-peds resident!  We are well equipped in our clinic to provide a wide breadth of primary care services in our clinic, including gynecologic exams, spirometry, splinting, suture removal, immunizations and injections, point of care testing for HgbA1c, glucose, and urinalysis.  This provides a rich and fulfilling outpatient experience.  
Resident attend one to two half-day sessions weekly depending on their rotations. And on busier inpatient months, we attempt to reduce the split time between inpatient and outpatient experience to assure maximal educational experience and avoiding interrupted patient care, especially during intensive care rotations on both internal medicine and pediatrics, as well as on inpatient medicine rotations.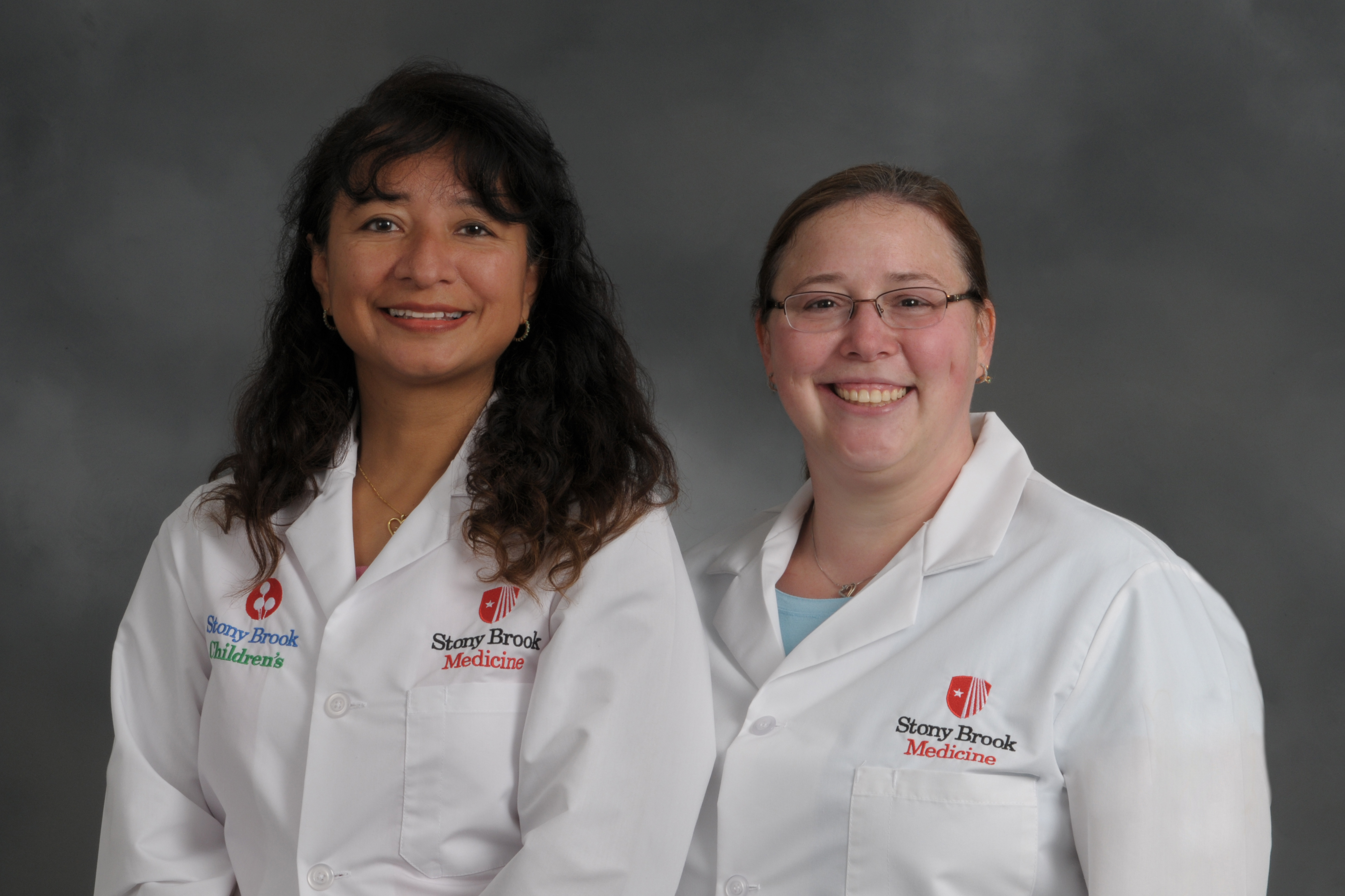 Residents are encouraged to recruit patients to their continuity clinics from the inpatient setting, and residents recruit full family units into their outpatient panel.  
The Med-Peds continuity clinic curriculum is also integrated into weekly preclinical conferences, focusing on key topics essential to outpatient internal medicine and pediatric care using the Vanderbilt Internal Medicine-Pediatrics Outpatient Curriculum  These conference include supplemented articles and guidelines that are reviewed with our respective attendings.
Angela's House: The Stony Brook Internal Medicine-Pediatrics practice also provides care to two homes for children and young adults with special health care needs.  As the patients began to age into adulthood, the need to care for the unique needs of these young adults came to the forefront, which is where this new partnership came to fruition.  Many of these patients have neurodevelopmental disabilities and require intense care, a perfect match for the med-peds physician.  Residents will see these patients both in the Med-Peds continuity clinic as well as during home visits at the Angela's House as part of the ambulatory curriculum. 
Adult Cystic Fibrosis Center:  We also host the Adult Cystic Fibrosis Center at our Med-Peds Clinic, providing coordinated multidisciplinary care for our adult CF patients here on Long Island.  With over half of the cystic fibrosis population over 18 years of age not only in our program but nationwide, the need for dedicated adult programs was recognized.  Dr. Tolentino and Dr. Abdullah serve as director and associate director for the CF program.