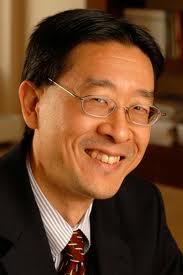 Welcome to the website of the Department of Neurology at Renaissance School of Medicine at Stony Brook University! Like the rest of Stony Brook Medicine, Neurology is a young, dynamic, and growing organization committed to excellence in clinical care, research, and teaching. Neurology is home to an accomplished adult and pediatric faculty with distinctive strength in several areas, including neuroimmunology, cerebrovascular diseases, epilepsy, movement disorders, developmental disorders, neuromuscular diseases, and clinical neurophysiology. Our epilepsy center was recently recognized as a top-tier, Level 4 center by the National Association of Epilepsy Centers, and our cerebrovascular and stroke center was recently recognized as Comprehensive by the Joint Commission. We attract outstanding and inquisitive residents who come here for the strong clinical training available at Stony Brook University Hospital and the Northport VA Medical Center, as well as myriad opportunities to gain subspecialty or research experience. Our residents typically go on to topnotch fellowship programs around the country before entering successful careers in private practice or academic medicine.
Stony Brook University is a flagship institution of the SUNY system, and a member of the Association of American Universities (AAU), an invitation-only organization whose 62 members are the leading public and private research universities in the US and Canada. More than 24,000 undergraduate and graduate students are currently enrolled at the university, and the medical center contains schools of Medicine, Nursing, Dental Medicine, Health Technology & Management, Social Welfare, and Pharmacy (new). Stony Brook University co-manages and partners with the renowned Brookhaven National Laboratory in neuroimaging and other areas. Among Stony Brook's signature contributions to medicine are magnetic resonance imaging, discovery of the Borrelia spirochete causing Lyme disease, and the anti-thrombotic drug Abciximab.
For website visitors who are considering joining the Department of Neurology, note that Stony Brook University is in a wonderful location, situated on more than a thousand scenic acres on the north shore of Long Island. Stony Brook University Hospital is unquestionably a bustling and professionally fulfilling place to work – it is the only tertiary care hospital and Level 1 trauma center in Suffolk County, home to 1.5 million people. But outside the hospital, members of the department enjoy easy access to attractive beaches, sailing, woods, trails, villages and vineyards. Affordable housing and excellent public schools are additional features of our environment. Yet the 24/7 vibrancy of Manhattan is only 55 miles away, and a train runs regularly from Stony Brook Station into New York City's Penn Station.
Sincerely,
Dennis W. Choi, MD, PhD