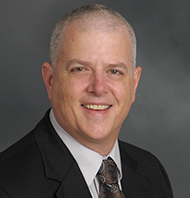 Welcome to the Department of Neurology at Renaissance School of Medicine at Stony Brook University! Like the rest of Stony Brook Medicine, the Department of Neurology is young, dynamic, growing and committed to excellence in clinical care, research and training.
With over 25 pediatric and adult neurologists who lead various sub-specialty programs, our Neurology patients, trainees and colleagues benefit from the outstanding collaborative relationships we have with colleagues from the Departments of Neurosurgery, Psychiatry and Behavioral Health, and Neurobiology & Behavior. Together our four departments comprise the Stony Brook University Neurosciences Institute.
As you explore the pages of our Department website, here are just a few more of many interesting facts about Stony Brook to also keep in mind.  We're  the only tertiary care hospital and Level 1 Trauma Center in Suffolk County. We have the only Level IV Comprehensive Epilepsy Center and first Comprehensive Stroke Center in the region backed by a new, state of the art Neurocritical Care Unit. Evidence of our ability to provide outstanding multidisciplinary care is also reflected in the 2020-21 U.S. News and World Report, where our Neurology and Neurosurgery service lines ranked in the top 4% nationally (41 out of 1,241 peer institutions).
Our training programs attract outstanding and inquisitive residents and fellows seeking exceptional foundational and subspecialty clinical neurology training respectively, and opportunities to pursue translational or clinical research projects.
It is an exciting time to be an academic neurologist. With an expected doubling in the elderly population by 2050, common conditions including Alzheimer's disease and stroke will place a disproportional burden on our patients, families and the healthcare system. To answer this call, our Stony Brook investigators are developing new imaging approaches, diagnostic tests, and disease-modifying therapies. Simultaneously, our care teams continue to use a data-driven approach to ensure optimal patient outcomes in both the hospital and outpatient settings.
I am delighted that you are here to learn more about the Department of Neurology at Stony Brook. It is a privilege to serve as chair for this dedicated group of clinicians, educators, and researchers. We look forward to hearing from you.
Sincerely,

Marc Halterman, MD, PhD
Professor & Chair, Department of Neurology