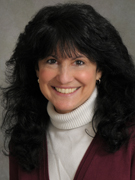 Welcome to Stony Brook Child Neurology!  It is with great enthusiasm that I introduce you to our exceptional division and training program.  Stony Brook Medicine encompasses Stony Brook University Hospital, the only Tertiary Care Medical Center in all of Suffolk County and Stony Brook Children's Hospital which provides the most advanced child neurology specialty care in the region. Our goal is to provide world class care for our patients and education for our child neurology trainees. 
Our strength is our education.  The faculty consists of five pediatric neurologists, with various training backgrounds (Duke, Yale, Harvard, University of Florida, and Miami Children's) and special strengths in pediatric epilepsy and neurodevelopmental disorders.  Our primary goal focuses on your education through practice, one on one didactics, group lectures, and journal clubs.  We maintain an open-door policy at all times and always make ourselves available to our trainees. 
Stony Brook University has a long tradition of scientific excellence.   Stony Brook University Hospital offers exceptional research opportunities for our trainees.  There are a multitude of clinical research trials and basic science research labs offering opportunities to explore interests.  In addition, Stony Brook University is favorably situated between Cold Spring Harbor Labs and Brookhaven National Labs, both of which offer world class research opportunities in basic and translational research.  A number of our faculty members are currently involved in funded research across the full spectrum from basic laboratory research to clinical trials.  We are proud to be a part of the Neurosciences Institute, which is a collaborative effort among multiple clinical and basic science departments with a focus on translational research.  Some specialty centers within the Institute include:
 Comprehensive Epilepsy Center
The Pediatric Multiple Sclerosis Center (The very 1st National Pediatric MS Center).
Child Neuropsychology Group
Neuro-Oncology Center
Skull Base Surgery and Comprehensive Spine Centers
Sleep Disorders Center
Neuromuscular Disease and Duchenne Muscular Dystrophy (DMD) Comprehensive Care Center
Cerebrovascular and Stroke Center of Distinction
Neuroradiology, Neuro-ophthalmology, Pediatric Neurosurgery 
In 2013, Forbes Magazine ranked Long Island 25th in education overall nationwide.  Our school systems are ranked among the best in the country.  There's lots to do on Long Island including: aquariums, biking, boating, beaches, camping, climbing, cross country skiing, golfing, horseback riding, malls, museums, parks, skydiving, theaters, water parks, vineyards, wineries, and zoos.  The community around Stony Brook University supports The Seawolves, our men's' and women's athletic teams, some of which are NCAA-ranked.   Long Island is also the home of the Long Island Ducks and New York Islanders.  Nightlife on Long Island includes a multitude of lounges, clubs and bars as well as theaters and restaurants representing hundreds of cuisines from around the world.  Rentals and home purchases are affordable and within close proximity to the hospital and university
It is an honor and privilege for me to be a part of Child Neurology at Stony Brook. Our group is committed to cutting edge patient care, clinical training and translational research.  We invite you to come visit us.
Sincerely,
Jill Miller-Horn, MD
Associate Professor of Neurology and Pediatrics
Director, Division of Child Neurology,
HSC T12-020, SUNY at Stony Brook
Stony Brook, NY  11794-8121
Phone: 631-444-2599
Fax:  631-444-1474