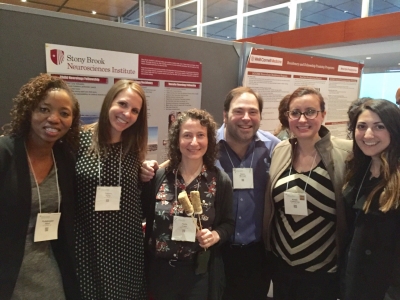 The Adult Neurology Residency is a three-year program (PGY2-4) designed for trainees who have completed a PGY-1 year in medicine at Stony Brook. The residency prepares the trainee to take the American Board of Psychiatry and Neurology examination for Board Certification in Adult Neurology. Cara Harth, MD is the Program Director.
Adult Neurology Residency Application Information:
The Adult Neurology Residency Program participates in the National Resident Matching Program (NRMP) The Application must be submitted through the Electronic Residency Application System (ERAS).
Stony Brook Neurology Residency Program
linked with
Stony Brook Internal Medicine Preliminary Year
Stony Brook Neurology is proud to be linked with Stony Brook Internal Medicine, guaranteeing any applicant who matches to Stony Brook Neurology a preliminary spot in Stony Brook Internal Medicine. There are 5 Neurology slots to correspond with 5 Preliminary slots that are specifically reserved for our Neurology applicants. You only need to apply to Neurology, you do not need to apply to Internal Medicine; your application and interview to Neurology will suffice as an application and interview for both programs.
Stony Brook Neurology is an Advanced Program, not a Categorical Program.
In order to make sure that you do indeed get a Preliminary position if you end up matching to Stony Brook Neurology, please make sure to follow the following procedure:
Rank our program: Program # 2919180A0 Neurology.
On the attached Supplemental List for our program, if you want to make sure you do your preliminary year here Program # 2919140P1 Med-Prelim/Neurology should be listed as your 1st choice.
You still have the option of ranking other preliminary programs before Stony Brook
For further information about our application process, please contact: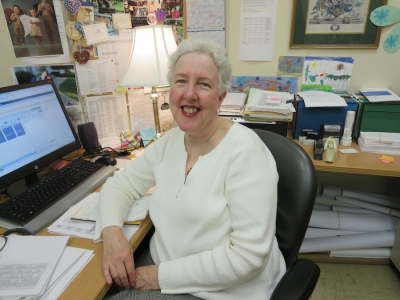 Doris Boehle
Coordinator Neurology Residency and Fellowship Programs
Health Sciences Center, T-12, 020
State University of New York at Stony Brook
Stony Brook, NY 11794-8121
Doris.Boehle@stonybrookmedicine.edu
Interviews are arranged after review of the completed applications. Please call (631) 444-7878 with any questions concerning your application.