Assistant Professor of Surgery
Board Certifications
Education
Medical School
Stony Brook Medicine (2004)
Residency Training
General Surgery, University at Buffalo
Plastic Surgery, University of Mississippi
Fellowship Training
Craniofacial and Pediatric Plastic Surgery, Craniofacial Foundation of Utah and Primary Children's Medical Center, Salt Lake City, UT
Affiliated Specialty Centers
Clinical Interests/Expertise
Reconstructive and aesthetic surgery

Craniofacial and pediatric plastic surgery

Microsurgery

Breast reduction and augmentation

Face and neck lifts

Nose surgery

Treatment of facial fractures

Reconstructive surgery for burn patients

Facelift, general liposuction, and tummy-tuck surgery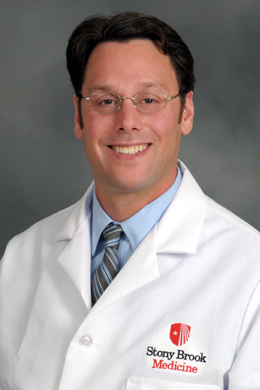 Contact Information
Division of Plastic and Reconstructive Surgery
Department of Surgery, Health Sciences Center T19-060
Stony Brook Medicine
Stony Brook, NY 11794-8191
Tel: 631-444-9265
Fax: 631-444-6007
For patient care information, including insurance participation and practice locations, click here.
Personal Statement
Honors
Publications
Additional
My goal as a plastic surgeon is to restore the form and function which nature and misfortune may have taken away. My role is to educate patients on their condition and options available for treatment. Combined with the ability to find ways to solve the most complicated and challenging surgical problems — patients' desired outcomes can be achieved.
Second Place, University at Buffalo Department of Surgery Research Day (2006)
Scholar, MD with Recognition in Research Program (2001-04)
Gross Anatomy Teaching Assistant Scholarship Recipient (2001)
Induction, Phi Eta Sigma National Honor Society (1996)
Induction, Golden Key National Honor Society (1996)
Fabiano AJ, Rigual NR, Belber CS, Fenstermaker RA. Endoscopic sellar floor reconstruction with concha bullosa bone autograft and nasal septal flap: technical case report. Minim Invasive Neurosurg 2009;52:86-8.
Raghavendran K, Wang J, Belber C, Misra SR, Brunton K, Berbary E, Burke MS, Haas CE. Predictive value of sputum gram stain for the determination of appropriate antibiotic therapy in ventilator-associated pneumonia. J Trauma 2007;62:1377-83.
Membership
American Cleft Palate Association