Associate Professor of Surgery
Board Certifications
Education
Medical School
University of Chicago Pritzker School of Medicine (1974)
Residency Training
General Surgery, University of Chicago
Fellowship Training
Anatomy, University of Göteborg (Sweden)
Cardiac Surgery, Stanford University
Thoracic Surgery, Stanford University
Affiliated Specialty Center
Interests/Expertise
Cardiac Surgical Education

All Aspects of Cardiac Surgery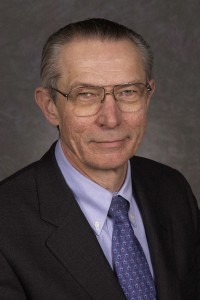 Contact Information
Division of Cardiothoracic Surgery
Department of Surgery, Health Sciences Center T19-080
Stony Brook Medicine
Stony Brook, NY 11794-8191
Tel: 631-444-1820
Fax: 631-444-8963
Personal Statement
Honors
Publications
Additional
My current focus is on cardiac surgical education. Over the course of my clinical career, I practiced the whole spectrum of adult cardiac surgery. My special interest has been minimally invasive heart surgery, particularly coronary bypass surgery. Between 1997 and 2015, I performed more than 2,500 bypass procedures using "off pump, beating heart" techniques that avoid the heart-lung machine, cardiac arrest, and offer patients distinct advantages over the conventional operations. I have extensive experience with minimally invasive direct coronary artery bypass (MIDCAB), a "beating heart" procedure. In 2008, I started using the da Vinci surgical robot to enhance the MIDCAB operation. My team frequently performed "hybrid" procedures that combine robotically-assisted MIDCAB surgery and coronary artery stenting. In the opinion of many cardiologists, this hybrid approach offers the best, least invasive, complete revascularization to patients with multi-vessel coronary disease. As an educator, I instruct trainees to give each and every patient the best possible individualized care using all appropriate leading-edge technologies.
Selected for inclusion in Guide to America's Top Surgeons (Consumers' Research Council of America)
Celebrated for his contribution to one of ten "Medical Marvels" featured in New York Magazine ("Mother of one, pregnant with triplets. Torn aorta about to burst."; June 19, 2006) for his life-saving aortic surgery
Selected as preceptor for demonstrating the performance of OPCAB to practicing cardiac surgeons
Bilfinger TV, Reda H, Giron F, Seifert FC, Ricotta JJ. Coronary and Carotid Operations Under Prospective Standardized Conditions: Incidence and Outcome. Ann. Thorac. Surg. 69:1792-8, 2000.
Carr BM, Romeiser J, Ruan J, Gupta S, Seifert FC, Zhu W, Shroyer AL. Long-term post-CABG survival: performance of clinical risk models versus actuarial predictions. J Card Surg 2016;31:23-30.
Farkouh ME, Domanski M, Sleeper LA, et al.; FREEDOM Trial Investigators [member, Seifert FC]. Strategies for multivessel revascularization in patients with diabetes. N Engl J Med 2012;367:2375-84.
McLarty AJ, Woodford E, Seifert FC, Bilfinger TV, Saltman AE, Krukenkamp IB. Indomethacin in OPCAB decreases postoperative AFIB. J Amer Coll of Cardiol 37(2) Suppl. A, 2001.
Cuadra SA, Char DJ, Ricotta JJ, Krukenkamp I, Seifert FC, Giron F, Bilfinger TV. Is there a gender bias after combined carotid endarterectomy/coronary artery bypass grafting? Ann Thorac Surg 73: S371, 2002.
Bilfinger TV, Seifert FC, Giron F, McLarty A, Krukenkamp I, Saltman A, Ricotta JJ. Can the added risk of stroke from combined coronary artery bypass grafting and carotid endarterectomy be predicted? Ann Thorac Surg 73: s377, 2002.
Char D., Cuadra S, Ricotta J, Bilfinger T, Giron F, McLarty A, Krukenkamp I, Saltman A, Seifert FC. Combined coronary artery bypass and carotid endarterectomy: long-term results. Cardiovasc Surg 10: 111-5, 2002.
Saltman AE, Seifert FC, Bilfinger TV, McLarty AJ, Krukenkamp IB. Microwave ablation of atrial fibrillation: Early clinical experience. Circulation 106 (19): 3301 Suppl. S, Nov 2002.
Stys TP, Baranin R, Dharia N, O'Rourke S, Stys AT, Dervan J, Seifert FC, Lawson WE. Sequenced minimally invasive bypass surgery and angioplasty – Acute and long-term safety and efficacy. J Investig Med 51:S373-S373 Suppl., March 2003.
Scott BH, Seifert FC, Glass PSA, Grimson R. Blood use in patients undergoing coronary artery bypass surgery: Impact of cardiopulmonary bypass pump, hematocrit, gender, age and body weight. Anesth Analg 97(4): 958-963, October 2003.
Ricotta JJ, Char DJ, Cuadra SA, Bilfinger, TV, Wall LP, Giron F, Krukenkamp IB, Seifert FC, McLarty, AJ, Saltman, AE, Komaroff, E. Modeling stroke risk after coronary artery bypass and combined coronary artery bypass and carotid endarterectomy. Stroke 34: 1212-7, 2003.
Scott B, Seifert FC, Glass SA: Gender influences Resource Utilization in Patients Undergoing Off-Pump Coronary Artery Surgery. J Cardiothorac & Vasc Anesth 2003;17:3;346-351
Scott B, Seifert FC, Glass PSA :Blood use in cardiac surgery: impact of cardiopulmonary bypass pump, Hematocrit, Gender, Age and Body weight. Anesthesia and Analgesia 2003;97;958-63.
Scott B, Seifert FC, Irvin K, et al. Gender differences in resource utilization in patients undergoing beating heart surgery. Circulation 109:20; E235-E236, 2004
Scott B, Seifert FC, Glass PSA: Octogenarians undergoing coronary artery bypass graft surgery: Resource utilization, postoperative mortality and morbidity. J Cardiothorac & Vasc Anesth 19;5:583-588. 2005.
Scott BH, Seifert FC, Grimson R, Glass PSA. Resource utilization in on- and off-pump coronary artery surgery: Factors influencing postoperative length of stay – an experience of 1,746 consecutive patients undergoing fast-track cardiac anesthesia. J Cardiothorac Vasc Anesth 19(1): 26-31 February 2005.
Scott B, Seifert FC: Reply to letter to the editor: J Cardiothorac Vasc Anesth. Volume 20. February 2006.
Scott B, Seifert FC, Grimson R. Blood transfusion is associated with increased resource utilization, morbidity and mortality in cardiac surgery. Ann Card Anesth. 11:1; 15-19 2008.
Ahmed F, Salhab K, Stergiopoulos K, Seifert FC, Baram D. Intramural hematoma of the aorta: Delayed pericardial tamponade. Thorac Cardiov Surg 2009;57:112-4.
Stergiopoulos K, Seifert F, Brown DL. Thrombus formation after successful stapler exclusion of the left atrial appendage. J Am Coll Cardiol 2010;55:379.