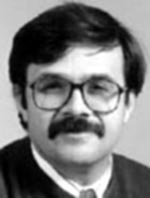 The education program of the Department of Surgery is dedicated to the ideal that the primary goals of a university-based teaching hospital must include an unwavering commitment to the education of both medical students and residents. This is our mission of excellence in education.
Joseph J. Sorrento Jr., MD, associate professor of surgery, serves as director of the education program. He practices general surgery at the Northport VA Medical Center. His commitment to surgical education and to providing the best possible education is reflected in the many teaching awards given him by both medical students and residents at Stony Brook.
Dr. Sorrento was the recipient of a Class of 2011 Excellence in Teaching Award presented by the graduating class of the School of Medicine.
Dr. Sorrento recognizes that the challenge of the new century is to teach a greatly expanded knowledge base with less time to teach it. He understands the need to adapt our education program to the realities of the present.
Dr. Sorrento emphasizes: "The methodology of the past — in which the emphasis has been on what is taught rather than what is learned; the teacher has been the active dispenser of knowledge and the learner the passive recipient; and the teacher, rather than the learner, has set the learning agenda — makes less and less sense today."
For this reason, Dr. Sorrento is committed to a residency program that provides learner-centered education in which the resident helps to establish how he or she can best learn, with the faculty increasingly serving as facilitators of self-education.
Board certified in general surgery, Dr. Sorrento earned his undergraduate degree at Harvard University. He then received his MD from New York University in 1981, and did his residency training in general surgery at Albert Einstein College of Medicine.
Dr. Sorrento also completed a fellowship at the Macy Institute for Physician Educators, a program of the Harvard Medical School and the Graduate School of Education, in which he gained strategies for introducing innovative educational programs to benefit our medical students and residents.