Some of the resident traditions at Stony Brook Urology:
Welcome Party: Every year, one of our attendings graciously host a welcome barbecue at their home. Dr Robert Wasnick hosted a feast for the new residents this past July 2017.
Summer Beach Outings: We have access to both south and north shore beaches as well as hidden gems out east. Regular outings take place during the summer months.
Journal Club: Monthly journal clubs with attendings of different specialties over dinner.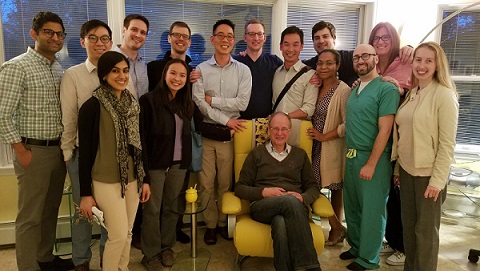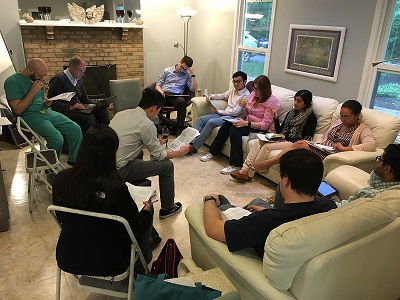 Pre-Interview Dinners: Residents enjoy a night out with prospective residency candidates at some of the finest restaurants in Suffolk County. In October of 2017, we enjoyed new American cuisine at Old Fields and The Fifth Season restaurants in Port Jefferson, NY.
Friendsgiving: After the inservice exam and one week before Thanksgiving, we celebrate our unofficial "Friendsgiving" potluck.
Department Christmas/Holiday Party: Food, drinks, dancing, and holiday cheer. Surprise performances by residents and attendings are welcome.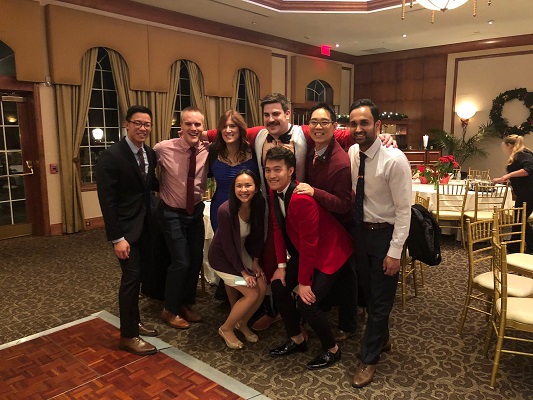 Holidays for "the strays": Not all of our residents are from the area and not everybody travels home for the holidays. Local residents have made it a tradition to host a holiday gathering for the "the strays".
Annual Ski Trip: An annual tradition every winter to escape to Vermont for the weekend to snowboard or ski during the day and relax in the hot tub by night.
| | |
| --- | --- |
| | |
Academic Conferences: All residents are encouraged to submit abstracts and manuscripts to the major urological conferences. Each year our residents with accepted presentations enjoy meetings at:

American Urological Association annual meeting
Society of Urodynamics, Female Pelvic Medicine & Urogenital Reconstruction annual meeting


Ferdinand C. Valentine Medal & Resident Essay Contest
Michael J. Droller Chief Resident Debate



Educational Conferences: Residents are given the opportunity to attend educational conferences

American Urological Association Fundamentals in Urology Course

Entire Uro-1 class attends

Society of Urologic Prosthetic Surgeons Cadaver Lab
Society of Urodynamics, Female Pelvic Medicine & Urogenital Reconstruction resident preceptorship meeting
National Urology Resident Preceptorship (NURP) in Adult and Pediatric Reconstructive and Prosthetic Surgery at Cleveland Clinic
American Urological Association annual review course

Chief residents attend prior to graduation and written board exam

Happy Hours: Usually to celebrate the last week for our student rotators or any excuse we can find.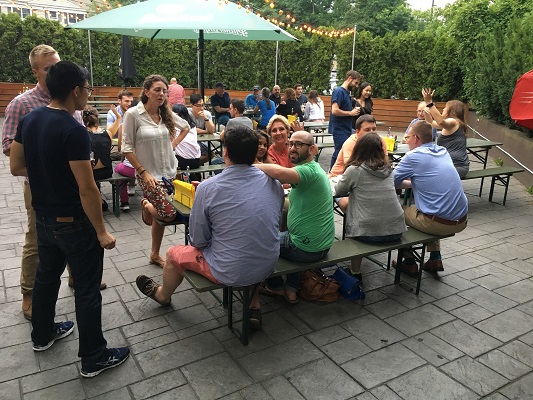 Chief's Graduation: Each year we sing praises to our outgoing chiefs in the annual roast. Video skits and music videos have become an annual tradition. Last year's event took place at the elegant Watermill in Hauppauge NY.