Division Head
Howard Sussman, MD
 
 

Deputy Division Head
Jeanine Morelli, MD

 
The Family & Community Medicine Division holds as its mission the high quality delivery, dissemination, continual evaluation and creation of the principles of Family Medicine. The Division is committed through all of its programs to principles rooted in the biopsychosocial model of care.  Whether teaching students and residents the concepts and skills relating to primary family-oriented health care, providing clinical care to their own patients, conducting research & scholarly activity or participating in community activities, faculty members emphasize a commitment to caring for all members of the family on a continuing basis.
The Division has been the recipient of numerous grants including a New York State Primary Care Initiative Grant.  This award facilitated the development of an outreach and patient education program for the poor and underserved in Suffolk County.
Over the past several years the faculty and staff have focused their attention on transforming the family medicine practice sites into NCQA recognized Patient Centered Medical Homes. NCQA is a private, non-profit organization dedicated to improving health care quality. It also recognizes clinicians and practices in key areas of performance. NCQA's Website (www.ncqa.org) contains information to help consumers, employers and others make more informed healthcare choices. Both of the Divsions's practice sites received recognition based on 2017 and New York State standards.  As such, we now are an annual renewal basis.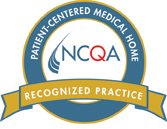 Faculty
Lovedhi Aggarwal, MD
Faculty
Interests: Family Medicine, FP-Geriatric Medicine
Robert S Bobrow, MD
Faculty
Interests: Family Medicine
Kamalpreet Buttar, MD
Faculty
Board Certifications: Family Medicine Family Practice
Interests: Sports Medicine
Sarah Cheek, MD
Faculty
Interests: Family Medicine
Susan DeBevoise, DO
Faculty
Interests: Family medicine
Melissa Feraca, NP
Gerald Kelly, DO
Faculty
Board Certifications: Family Medicine Preventive Medicine
Interests: Clinical Informatics
Patric Knecht, MD
Faculty
Board Certifications: Family Medicine
Donna Meltzer, MD
Faculty
Board Certifications: Family medicine Family Practice
Interests: Sports Medicine
Jeanine Morelli, MD
Faculty
Board Certifications: Family Medicine
Richard Murdocco, MSW
Astha Muttreja, MD, MPH
Faculty
Board Certifications: Internal Medicine, Obesity Medicine, Preventive Medicine Public Health & GPM
Jedan Phillips, MD
Faculty
Board Certifications: Family Medicine
Sultana Rahman, MD
Faculty
Board Certifications: Family Medicine
Sritha Rajupet, MD, MPH
Faculty 
Board Certifications: Family Medicine, Preventive Medicine, Preventive Medicine Public Health & GPM
Interests: Clinical Informatics
Ghazal Sinha, MD
Faculty
Board Certifications: Family Medicine, Obesity Medicine
Howard Sussman, MD
Faculty
Board Certifications: Family Medicine
Vivica Vollmer, MD
Faculty
Board Certifications: Family Medicine
Katherine Wightman, MD
Faculty
Board Certifications: Family Medicine