A Welcome Message from the Program Faculty, Residents and Graduates!
General Overview of Residency Training at Stony Brook Medicine
Stony Brook Graduate Medical Education: "What makes Stony Brook great for residents and fellows"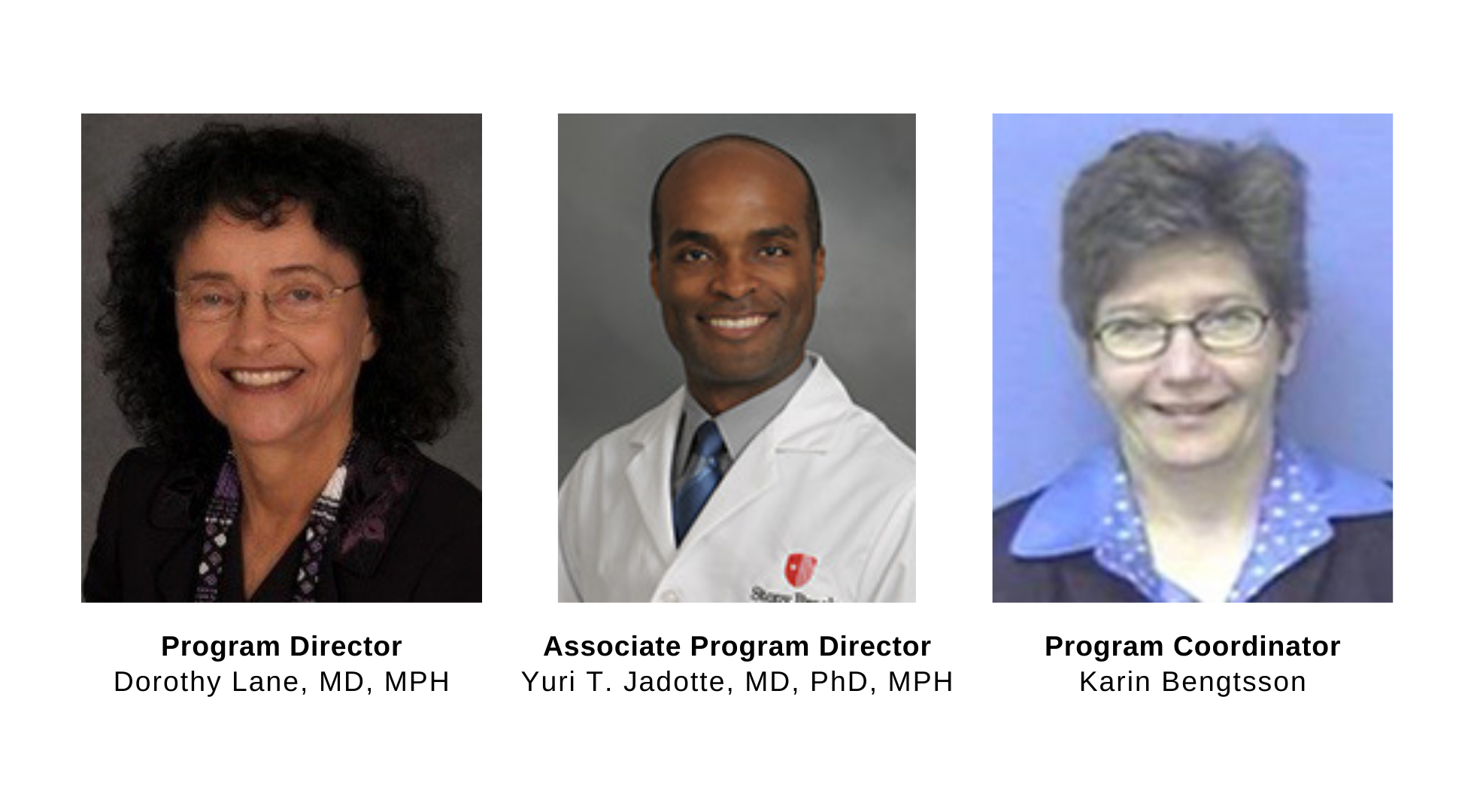 The Department of Family, Population and Preventive Medicine, Division of Graduate Medical Education offers an ACGME-accredited, two-year combined academic and practicum residency training program in General Preventive Medicine and Public Health. Residents in the program are taught the components of specialty training in preventive medicine, including a core curriculum in epidemiology and biostatistics, health services administration, environmental and occupational health, cultural and behavioral factors in health and disease, and clinical applications of preventive medicine. The program is designed to develop knowledge and skills in the ACGME core and preventive medicine specialty area competencies and the residents achieve the ACGME preventive medicine milestones.