Join the Stony Brook Mall Walkers!
Walking with family, friends, and others in the community can help keep you motivated, make you more accountable, and help you meet new people with similar goals.
So join our Mall Walkers Club and have fun. Your mind, heart and body will thank you for it!
Free Community Health Screenings included
---
Inclusive Excellence Initiative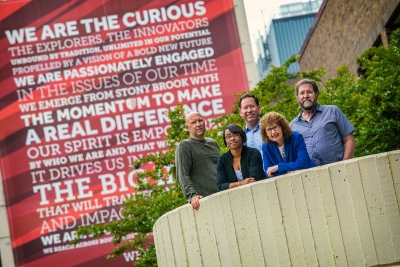 The goal of the initiative is to help increase the capacity of higher education institutions to engage students from diverse ethnic, family and economic backgrounds and nontraditional students such as military veterans, to be sussessful in Science, Technoogy, Engineering and Math (STEM Education). <Read More>