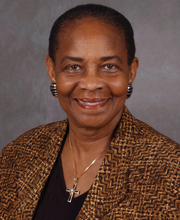 Frances L. Brisbane, Ph.D.
Vice President for Health Sciences Workforce Diversity
Diversity is one of the Health Sciences Center core values. In developing and nurturing a diverse and inclusive community, we respect and engage across differences. We recognize that diversity, inclusion and equity are cornerstones for excellence. We build bridges and establish relationships. Individually and collectively we critically examine and challenge our biases, assumptions, institution structures, policies, procedures and world views. We understand and seek to address inequalities and grow both intellectually and personally through meaningful diverse experiences.
As the Vice President for Health Sciences Workforce Diversity, it is an honor to serve the Stony Brook University Health Sciences in this inaugural position. I believe that the key to achieving diversity, inclusion and equity at Stony Brook is by establishing a community where everyone is valued for their expertise, experiences, and education. Stony Brook is actively committed to attracting and retaining a diverse body of graduate and professional students, residents and faculty in an environment that is dedicated to excellence.
Welcome to our new office and website!
Upcoming Events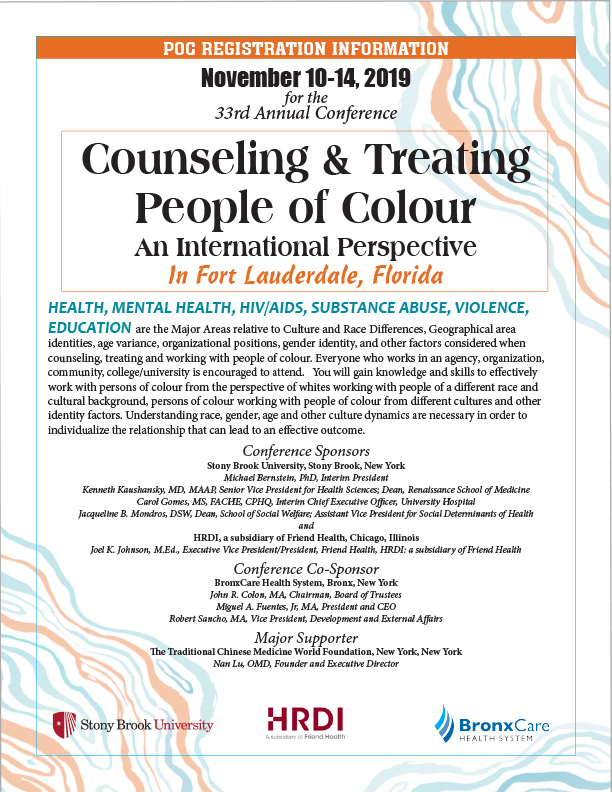 33rd Annual Conference
Counseling & Treating People of Colour
An International Perspective
November 10-14, 2019
HEALTH, MENTAL HEALTH, HIV/AIDS, SUBSTANCE ABUSE, VIOLENCE, EDUCATION are the Major Areas relative to Culture and Race Differences, Geographical area identities, age variance, organizational positions, gender identity, and other factors considered whencounseling, treating and working with people of colour. Everyone who works in an agency, organization,community, college/university is encouraged to attend. You will gain knowledge and skills to effectively work with persons of colour from the perspective of whites working with people of a different race and cultural background, persons of colour working with people of colour from different cultures and other identity factors. Understanding race, gender, age and other culture dynamics are necessary in order to individualize the relationship that can lead to an effective outcome.