Avraham Dilmanian, Ph.D.
  Professor of Radiology, Radiation Oncology, and Neurology
Other affiliations:  Stony Brook Cancer Center, Biomedical Engineering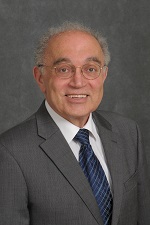 Education:
Ph.D. Physics, Massachusetts Institute Of Technology   
BSC and MSC Physics, Technion- Israel Institute of Technology 
Honors:
Publications:
Please click here to see a full list of articles published by Dr. Dilmanian on PubMed. 
Research Interest:
Experimental methods of radiation therapy utilizing the tissue-sparing effects of arrays of parallel, thin or small x-ray or particle beams.  The arrays are referred to as microbeams when thinner than 0.3 mm, or minibeams if they are 0.3 to 0.7 mm thick. The method has been applied to preclinical research in the treatment of the intracranial and subcutaneous tumors as well the spinal cord injury research.
X-ray imaging, including the establishment of the performance of the truly monochromatic CT and the development of the CT image reconstruction routine for diffraction-enhanced imaging.•The use of contrast agents including gold nanoparticles to preferentially enhance tumor damage in radiation therapy and in hyperthermia. Experimental radiation therapy.
Contact Information:
Stony Brook Medicine
Department of Radiology
HSC Level 4, Room 120 
Stony Brook, NY 11794-8460
Phone:  631-444-2335
Fax: 631-444-7538
Email: avraham.dilmanian@stonybrookmedicine.edu