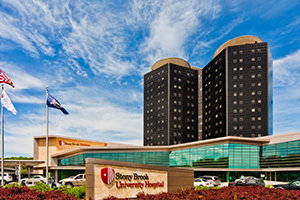 Stony Brook University Hospital (SBUH)
SBUH has over 600 beds and constitutes the only academic tertiary referral center in Suffolk County on Long Island. Our clinical teaching services and our outpatient clinics have recently undergone a significant expansion. At SBUH, our ID fellows perform approximately 2,000 inpatient consults on two consult services each under the guidance of a dedicated attending. At the ambulatory ID clinic, fellows participate in the management of approximately 1,200 outpatient visits including diagnosis and management of patients with tropical diseases, patients with FUOs, patients with tick borne infections and patients on long-term outpatient antibiotic treatment. Our New York State designated AIDS Center provides state of the art HIV care for about 600 adult HIV patients and is staffed by attending physicians, nurse practitioners, nurses and social workers. This clinic records over 1,800 outpatients clinic visits a year. Fellows are assigned a cadre of HIV patients whom they manage throughout their fellowship training under the direction of Drs. Fuhrer and Steigbigel. Both Infection control and antibiotic stewardship services are supported by the hospital and integrated into our division.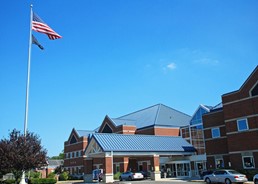 Northport Veterans Affairs Medical Center (NVAMC)
The NVAMC is a 502-bed general medical and surgical hospital in Northport, NY. The VA ID division is under the leadership of Dr. George Psevdos. At the VA, fellows perform about 300 inpatient consults a year. They participate in the care of HIV infected Veterans at the HIV continuity care clinic. In addition, outpatient ID consultation is provided to Veterans with diverse infections some contracted abroad.