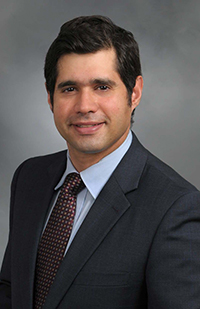 Dr. Charles Kyriakos Vorkas, MD is an Infectious Diseases physician-scientist who was born and raised in Astoria, NY and is of Greek-Cypriot descent.  He attended Stuyvesant High School, NY (1998), studied Philosophy and Biology at Columbia University, NY (2002) and subsequently joined the Peace Corps where he served as an Education Volunteer in Moatize, Mozambique (2002-2005).  These experiences fortified his interest in pursuing a career in Medicine and specializing in Infectious Diseases.
He completed his medical studies at Weill Cornell Medicine, NY (2011) and received an NIH Fogarty Scholarship (2010) to study HIV and Tuberculosis (TB) drug resistance in Lilongwe, Malawi.  He completed Internal Medicine Residency at the University of North Carolina at Chapel Hill (2014) followed by Infectious Diseases Fellowship at Weill Cornell Medicine-New York-Presbyterian Hospital (2018).  During his fellowship and tenure as early junior faculty at Weill Cornell, he trained in the laboratory of Michael S. Glickman, MD (MSKCC) where he studied innate lymphocyte biology of initial tuberculosis exposure and infection among TB household contacts in Port-au-Prince, Haiti, developed mouse models for preventive vaccination, and adopted systems biology approaches to identify innate immune targets against tuberculosis.
He has been awarded an NIH K08 award (2018) and a Potts Memorial Foundation award (2020) to study mucosal-associated invariant T (MAIT) and natural killer (NK) cell biology during initial tuberculosis infection.  He joined Stony Brook University in August 2021 as Assistant Professor of Medicine in the Division of Infectious Diseases where he is excited about the opportunity to continue to care for patients as well as establish his own laboratory focusing on innate lymphocyte biology of infections and cancer.