We are pleased to announce that Dr. Avram Gold, Associate Professor, Department of Medicine and Director, Sleep Medicine Fellowship of the Pulmonary, Critical Care and Sleep Medicine division, was recently awarded the Master Teacher Award from SUNY Downstate College of Medicine's Alumni Association. The 139th Annual Gala was held on May 18, 2019, at the New York Marriott, Brooklyn Bridge.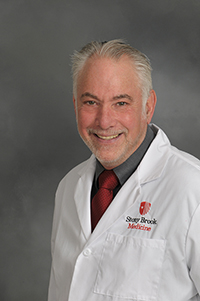 During his pulmonary fellowship, Dr. Gold chose the new field of sleep apnea as his research focus and became the first post-doctoral fellow to train in sleep medicine at the Johns Hopkins Sleep Disorders Center. In those early days of sleep apnea research, Johns Hopkins researchers pioneered our understanding of upper airway inspiratory airflow dynamics during sleep, and Dr. Gold participated int heir pioneering work
After returning to Maimonides Medical Center in 1986 to practice pulmonary medicine, in 1987, Dr. Gold joined the medical faculty of Stony Brook University as a member of the Pulmonary and Critical Care Division with privileges at Stony Brook Medicine, and the DVA Medical Center in Northport, New York.
Immediately, he sought opportunities to continue his clinical work and research in sleep apnea, establishing a sleep medicine clinic and laboratory at the DVA Medical Center in 1990, one of the first sleep laboratories in the VA healthcare system. He staffed the clinic with fellows in pulmonary medicine and neurophysiology, training them to ready polysomnograms and treat sleep disorders in veterans.
In 2007 Dr. Gold was named program director of Stony Brook University's first ACGME-accredited sleep medicine fellowship and, in 2010, medical director of the Stony Brook University Sleep Disorders Center. These leadership positions have enabled him to teach and quickly implement new approaches to sleep medicine practice that come from his research, and he has made the Stony Brook University Sleep Disorders Center a pioneering institution in the treatment of sleep disordered breathing.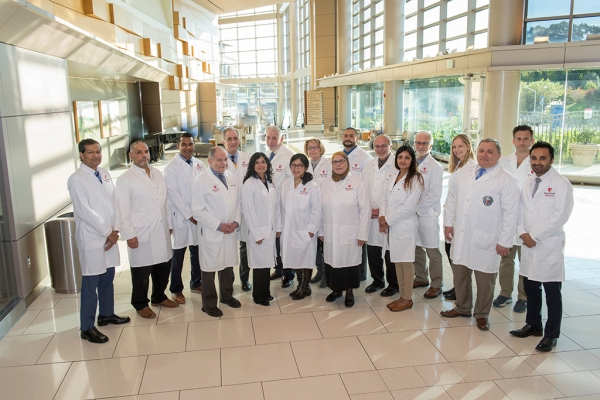 Dr. Gold has authored over 30 papers in his field that have been cited over 2,100 times. He co-authored the chapter "Snoring and Pathologic Upper Airway Resistance Syndromes" for the sixth edition of Principles and Practice of Sleep Medicine (2017) and is now revising the chapter for the seventh edition of the text.
The Department of Medicine faculty and staff congratulates Dr. Gold on this very distinguished honor
.