SUNY Clinical Leadership Academy
Advancing Physicians to Physician Leaders
The Department of Medicine is pleased to announce that two of our division chiefs, Dr. Bettina Fries, Division of Infectious Diseases, and Dr. Sandeep Mallipattu, Division of Nephrology & Hypertension, have been selected to participate in the inaugural class of the SUNY Clinical Leadership Academy.

Offered by the SUNY SAIL Institute, this academy is designed specifically for physicians, and will provide an opportunity to focus on leadership skills and competencies needed to advance and serve as a physician leader in our medical center.
This cohort experience focuses on the following learning objectives, where participants can:
Gain a leadership mindset including the confidence and skills necessary to lead others through the challenges facing academic medical centers today;
Reflect upon and respond to the needs of patients, physicians, teams, students, and all institutional stakeholders;
Expand cultural intelligence to create an environment that values diversity, equity and inclusion for everyone you serve at your academic medical center;
Drive innovation and lead change efforts to advance your institution;
Become an ambassador of SUNY's Academic Medical Centers by communicating the vision, mission, and culture, bringing positive attention to patient and staff experiences across New York State;
Understand the economic healthcare landscape, regionally and statewide, in order to improve the financial wellness of your academic medical center; and,
Build a personal professional network and leverage the power of SUNY as a system-wide institution.
Please join us in congratulating Dr. Fries and Dr. Mallipattu on being selected for this unique opportunity, and very distinguished honor.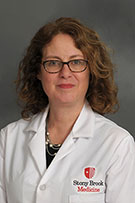 Bettina Fries, MD, FIDSA
Professor of Medicine, Molecular Genetics and Microbiology
Departments of Medicine, Microbiology and Immunology
Chief, Division of Infectious Diseases
Renaissance School of Medicine, Stony Brook University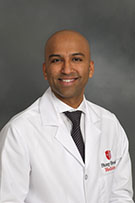 Sandeep K. Mallipattu, MD
DCI-Liebowitz Endowed Professor
Associate Professor of Medicine
Chief, Division of Nephrology and Hypertension
Renaissance School of Medicine, Stony Brook University


More about the SUNY SAIL Institute:
The SAIL Institute is grounded on the concept that colleges and universities need leaders who are strategic and innovative as well as have a firm understanding of the special nature of the academic core of the institutions that they serve. Through our programs, services, and analysis, the SAIL Institute seeks to advance understanding and development of the next generation of leaders in higher education.