Announcement of Dr. Leonard Arbeit retirement and transition to Emeritus and Toll Professor:
It is with warm wishes that we announce the retirement of Dr. Leonard ("Lenny") Arbeit and his transition to the role of Emeritus and Toll Professor, effective February 1, 2021. Lenny has been an esteemed member of the Stony Brook staff for 42 years, and he will be greatly missed by faculty, staff, students, and the community.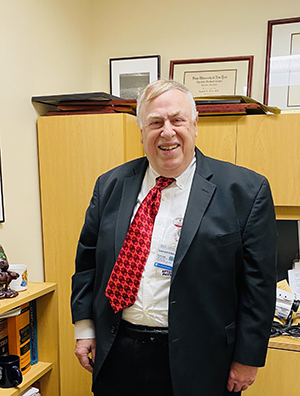 Prior to arriving at Stony Brook, Lenny completed his clinical training at Upstate Medical center in Internal Medicine and Boston University in Nephrology. Lenny has been active in service, teaching and research during his tenure at Stony Brook. He is an outstanding clinician with a wealth of experience and knowledge in Internal Medicine and Nephrology. In fact, as a "master clinician," he is often, regardless of our level of training, is the "go-to person" on difficult cases. In addition to his vast medical knowledge and experience, he has shaped nephrology and internal medicine considerably during his tenure, by holding multiple leadership positions in the Division of Nephrology as well as the Department of Medicine.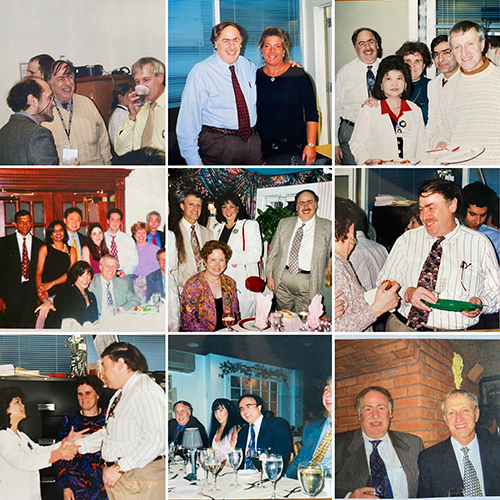 He is the founding medical director of our outpatient dialysis (DCI), which has considerably grown under his leadership and has served the Stony Brook community since 1995. Lenny also had the foresight in advancing the educational and research mission for nephrology by establishing education and research funds in partnership with DCI as well as the DCI-Liebowitz Endowed Professorship. He also successfully established quality-based best practices in outpatient dialysis in a complex and "ever-changing" climate of regulatory changes by CMS.
His enthusiasm, dedication to patient care, and commitment to the educational and research missions of Stony Brook are known to many throughout the hospital and the school of medicine. In his new role as Toll Professor, Dr. Arbeit is looking forward to continuing his dialysis-related research and serving on an advisory role to the Division of Nephrology for the next few years.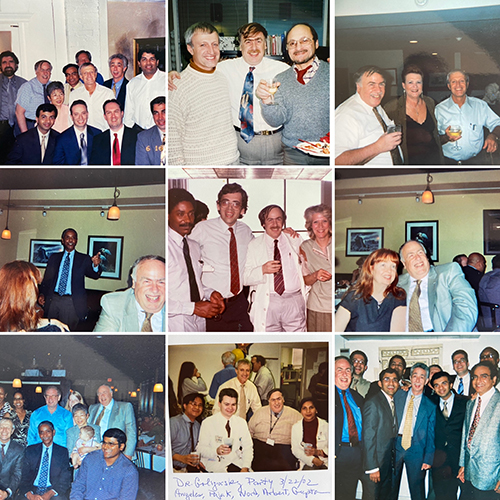 On a personal note, he has not only advised us on various issues related to patient care and the growth of the division and the department, but has served as a consummate supporter to the career development of all our faculty and fellows.

Starting February 1, Drs. Rula Abdulrahman and Sobia Khan will begin serving as co-medical directors of DCI. As you are all aware, Rula and Sobia, are not only passionate about dialysis care, but have already demonstrated a strong commitment by establishing best regulatory practices and educational curriculum in outpatient dialysis. As Toll Professor, Lenny will assist in transitioning Rula and Sobia into these new positions.
Please join us in thanking and wishing Dr. Arbeit the very best as he wraps up an illustrious career at Stony Brook and congratulate Rula and Sobia in their new roles!
Sandeep and Vince

Sandeep K. Mallipattu, M.D., FASN
Chief, Division of Nephrology and Hypertension

Vincent W. Yang, M.D., Ph.D., FACP, AGAF, FAAAS
Simons Chair of Medicine