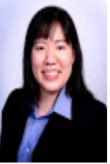 Hometown: Hsinchu, Taiwan
Undergraduate School: Carnegie Mellon University
Medical School: Stony Brook University School of Medicine
Hobbies/Interests: Singing, playing my violin and guitar, traveling, board games, trying new food
Why Stony Brook? I love these people! Besides providing me with excellent training, strong mentorship, and tremendous support in whatever I do, Stony Brook has connected me with dedicated individuals that are my attendings, seniors, and co-residents, and this has continued to fuel my passion for medicine and strive for higher standards and better care. These talented and selfless individuals inspire me to be an active and confident person who invests generously in her patients and colleagues, and they show me exactly what dedication to our profession, our patients, and to each other looks like. I am so blessed and lucky to be exactly where I want to be!