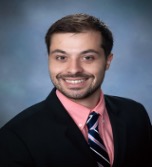 Hometown:   Stamford, CT  
Undergraduate School: University of Connecticut
Medical School:  Drexel University College of Medicine
Hobbies/Interests:  soccer, guitar, working out, spending time with family and friends
Why Stony Brook? I had a very enjoyable interview day with Stony Brook and really felt the supportive, caring, and positive atmosphere the program has. Stony Brook offers a broad range of clinical experiences, amazing academic and research opportunities, and incredible colleagues and mentors!