RESEARCH AND SCHOLARLY ACTIVITY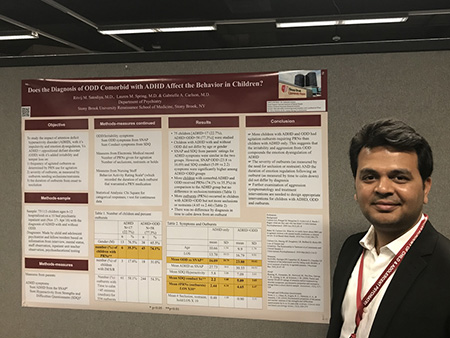 The Department of Psychiatry is one of the major recipients of government and private research funding within the School of Medicine. Traditionally, residents have participated in the research and scholarly activities of department by carrying out original research, preparing for and participating in Grand Rounds presentations and Journal Clubs. While our typical resident is not planning a research career, it is not unusual for a Stony Brook resident to become "turned on" by the idea of research and a research career. A number of our graduates have gone on to very productive and stimulating research and academic careers.
Research projects may be carried out with clinical faculty or research faculty. The interested resident has the possibility of engaging in clinical or bench research. Facilities are at the Health Science Center, University Hospital, Stony Brook University Main Campus, and the Brookhaven National Laboratories. A partial listing of research mentors includes:
RESEARCH Track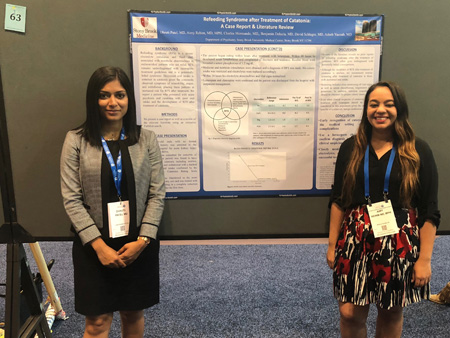 The resident with a strong interest in developing an academic/research career may choose to take advantage of our research track. This track will alter the typical sequence of residency training so that the PG – 3 year will be spent designing and carrying out one or more research projects with the guidance of a faculty mentor.
Although the strength of the Department's research efforts are in Brain Imaging and Psychiatric Epidemiology, other opportunities abound, particularly for clinical research studies involving the Department's busy clinical services.
Full time outpatient work will be completed during the PG-4 year. During that year, the resident will be encouraged to apply for grants to fund future research, placing the resident in a good position to pursue an academic career after graduation.