Help Decrease the Number and Severity of ATV Accidents Involving Children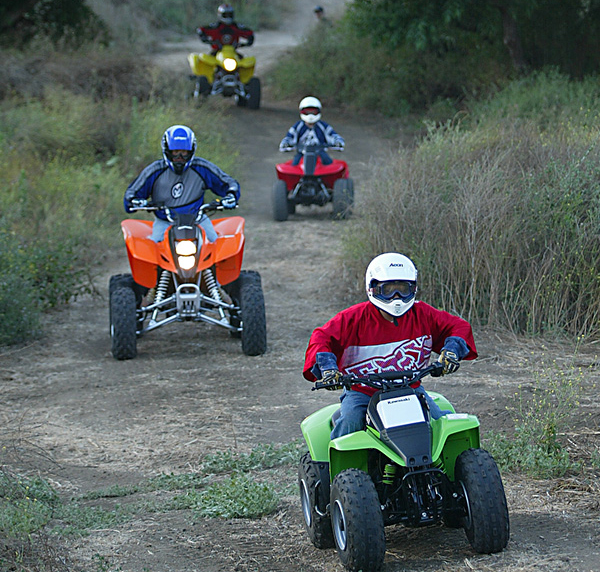 Summer is almost upon us and kids will be out of school! If your family enjoys riding all-terrain vehicles (ATVs), we want you to be safe. June 1-9 is ATV Safety Week, starting this Saturday.
Every year children are injured riding ATVs. The American Academy of Pediatrics strongly discourages children under the age of 16 from riding ATVs because of the serious potential harm.
Despite this, many children still ride ATVs; therefore, it is important to educate children and their parents on ATV safety.
ATV safety education can help decrease the number and severity of ATV accidents involving children.
What do we know about the dangers of the use of ATVs by children and youth?
The United States Consumer Product Safety Commission collects data and reports annually on ATV-related injuries. Here's what the 2016 report, issued last December, says:
New York State ranks within the top 10 states where people (adults and children) die from ATV-related accidents.
In New York State, more than six children are injured every day due to ATV-related accidents.
From 1982 through 2016, there were 3,232 ATV-related fatalities of children younger than 16 years of age, which accounts for 22% of total ATV-related deaths.
Children under the age of 16 lack the judgement and physical ability to safely drive ATVs,
according to the American Academy of Pediatrics and American Pediatric Surgical Association.
Of the 3,232 reported ATV-related fatalities of children less than 16 years of age, 44% (1,411) were younger than 12 years of age. This mortality is disproportionately high relative to the number of children riding ATVs.
Nearly one-third of children hospitalized after an accident on an ATV suffer a traumatic brain injury.
More than 90% of ATV-related injuries involving children can be attributed to a lack of developmental skills needed to maneuver the faster, more powerful adult ATVs. Children under 16 years lack the developmental skills to safely drive adult ATVs.
What are the New York State laws?
All ATVs must be registered with the Department of Motor Vehicles (DMV) if it is operated anywhere in New York State — including on an owner's property. Registration must be renewed yearly.
You may not operate any ATV anywhere in New York State, except on your own property, unless it is covered by liability insurance.
No passengers are allowed on the ATV unless it is designed to carry more than one person. "Single-rider" ATVs are intended for use by a single driver and no passenger. "Two-up" ATVs are designed for an operator and one passenger only.
All riders (operator and passengers) must at all times wear a helmet approved by the US Department of Transportation (USDOT). It is also recommended that you wear a face shield or goggles, protective clothes, and footwear.
ATV use on highways is prohibited, except to cross these roads. (Public highway means any highway, road, alley, street, avenue, public place, public driveway, or any other public way). ATV use is also prohibited on public land.

You do not need a driver's license to operate an ATV in New York State, but the following restrictions apply to children under age 16:
Less than 10 years of age may ride an ATV only when under adult supervision, or without adult supervision only when on lands owned or leased by your parent or guardian.
10 to 15 years of age may ride an ATV if they are on their parent's land and supervised by a parent, or on their parent's land and in possession of a safety training certificate earned after completing an ATV safety training course approved by the DMV.
No ATV shall be operated without a lighted headlight and taillight from one half hour after sunset to one half hour before sunrise.
Both the owner and the operator of an ATV may be held liable for injury and/or damages resulting from an ATV accident.
What are some safety recommendations?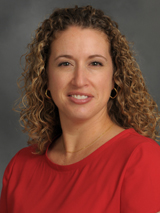 Erica R. Gross, MD, assistant professor of surgery in our Pediatric Surgery Division, says:
"The increasing popularity of ATV use with its associated risk of permanent injury underscores the need for increased safety awareness among the general public.
"With summer on the horizon, now is the time to act to help prevent ATV accidents. It must be emphasized that non-fatal ATV accidents can result in catastrophic, life-changing medical problems. We need to protect our children from them.
"That's why I think the Trauma Committee of the American Pediatric Surgical Association offers an especially good set of recommendations for ATV use."
The safety recommendations of the American Pediatric Surgical Association Trauma Committee are:
1. The strongest recommendation is that children younger than 16 years lack the judgment and physical ability to safely operate motorized vehicles, and therefore should not operate ATVs of any size. However, the committee recognizes that many parents will find this recommendation unacceptable.
For those parents with children younger than 16 years who choose to allow their children to operate an ATV, the committee recommends that only ATVs designed for younger children (i.e., 900-cc engine or less) be operated, that no child less than 12 years be allowed to operate an ATV, and that these other recommendations be followed:
2. Children between ages 16 and 18 should ride age appropriate vehicles with an engine size no greater than 350 cc and should be supervised by a responsible adult. As mentioned above, children between ages 12 and 15 should only operate ATVs with engine sizes appropriate for smaller children, generally less than 90 cc.
3. ATV drivers should complete an approved and age-appropriate training course.
4. ATVs are designed for a single rider, and no passenger of any age should ever be on board. This includes the recommendation that children not ride as passengers on ATVs with adult drivers.
5. ATV operators should always wear a government approved helmet, eye protection and appropriate protective clothing.
6. ATVs are intended for off-road use and should not be used on public roads.
7. No one should drive an ATV while under the influence of alcohol or other substances that can impair judgment, insight, and reaction time.
8. ATVs should not be used after dark.
How do you know when your child is ready to ride an ATV?
The size of your child is not the only determinant. Children must have strength, skills, and good judgment to safely operate an ATV. Please review the ATV Safety Institute Readiness Checklist.
ATV Training Courses: The ATV RiderCourse is a half-day hands-on training program and is available nationwide. Please visit the website of the ATV Safety Institute, or call there at 800-887-2887 to find the program nearest to you.
ATVs are designed to be driven on off-road terrain, and are difficult to control on paved roads where they are at risk of overturning or colliding with cars and trucks.
ATV-related injuries vary depending on incident characteristics and patient populations. On-road use incurs a significant increase in injury severity. The pediatric population is significantly more likely to incur a severe injury and the presenting injury pattern differs from the adult population. Knowledge of population and presentation trends can help direct trauma care providers in the care and management of injured ATV riders. — "Increasing Incidence of All-Terrain Vehicle Trauma Admissions in the Pediatric and Adult Populations," International Journal of Orthopaedic and Trauma Nursing (2018)
Learn more from the ATV Safety Institute. Riders of all ages can take an ATV Safety e-Course. Kids and parents, watch this ATV safety video (2:19 min) from the Childress Institute for Pediatric Trauma: