American Diabetes Month Is a Good Time to Share How Surgery Can Help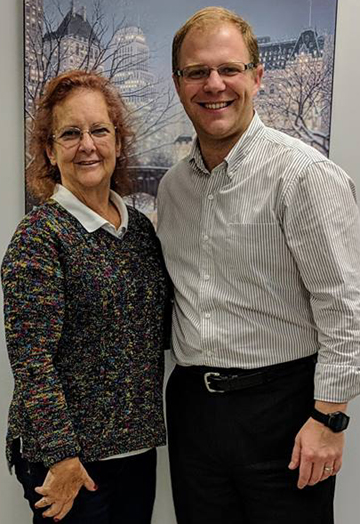 November is American Diabetes Month, and an opportunity to provide exciting information about this often life-altering disease, which is no longer hopeless.
Type 2 diabetes is a very common condition, affecting 10% of adults in New York State alone. It is often linked to obesity, and has a significant impact in cardiovascular health, kidney function, vision, and the nervous system.
Type 2 diabetes is a disease that affects the entire body and can have serious limitations in overall health and quality of life.
Traditionally managed with injectable insulin and other medications alone to control blood glucose, diabetic patients with extra weight now have the opportunity to further control their disease status and even experience 'remission' with surgical options.
Metabolic surgery procedures (also known as weight loss or bariatric surgery), like laparoscopic sleeve gastrectomy and gastric bypass, by changing the intestinal pathways, can lead to powerful hormonal alterations, and represent the most potent way to control and often resolve type 2 diabetes.
Recently, numerous studies comparing metabolic surgery to intensive medical therapy have consistently shown three to six times higher chance for glucose control, and up to 90% chance for "remission."
Metabolic surgery represents the most potent way to control and often resolve type 2 diabetes.
Closely evaluating all this new evidence, a group of international diabetes organizations (including the American Diabetes Association) recommended "inclusion of metabolic surgery among antidiabetes interventions for people with T2D and even just mild obesity" (read more).
This recommendation has been endorsed by 45 leading professional societies in the field.
At the Stony Brook Bariatric and Metabolic Weight Loss Center, our bariatric specialists see the powerful impact of metabolic surgery on a daily basis.
Patients with diabetes and excess weight are evaluated by a multidisciplinary team of experts that includes bariatric surgeons, endocrinologists, dieticians, and psychologists, who work closely together to provide patient-centered care.
"I am finally doing all these things I wasn't able to do the last 20 years. I tell everyone I know …"
Denise is one of those patients. She had been diagnosed with diabetes for the past ten years. Now at the age of 66, she had been dealing with many aspects of the metabolic syndrome.
She came across the experts at Stony Brook Medicine who helped her through her journey.
In December 2017, Denise underwent laparoscopic sleeve gastrectomy with Konstantinos Spaniolas, MD, associate professor of surgery and associate director of our Bariatric and Metabolic Weight Loss Center. She was discharged home the following day.
One year later, Denise has already lost more than 50 pounds. Most important, her blood glucose is under excellent control, without any need for medications.
"I am finally doing all these things I wasn't able to do the last 20 years," Denise says when describing her experience. "I tell everyone I know: you have options, you don't have to suffer."
Denise was just seen for her one-year visit after surgery with Dr. Spaniolas. She has already lost more than 25% of her initial weight, and she recently checked off "Visit Hawaii" from her bucket list!
Our team is so grateful to be part of such a journey. That's what do at our Bariatric and Metabolic Weight Loss Center.
Type 2 diabetes is a long-term metabolic disorder where the body produces insulin, but resists it. Insulin is necessary for the body to utilize sugar. Studies have shown that the majority of patients who have gastric bypass surgery experience complete resolution of their diabetes. Results also have been good for gastric banding. In addition, patients who had bariatric surgery experienced lower insulin resistance, and their risk for metabolic syndrome, high blood pressure, and high cholesterol also decreased.

Metabolic surgery quickly improves blood sugar control in people with type 2 diabetes, and should be recommended or considered as a treatment for certain obese people with diabetes, according to a joint statement endorsed by 45 international professional organizations, which appears in the June 2016 issue of the journal Diabetes Care (summary). The new guidelines, based on the results of multiple clinical studies, are the first guidelines recommending surgery as a treatment option specifically for diabetes.
Learn about obesity and diabetes and different treatment options from the Obesity Action Coalition. Learn about surgical and non-surgical options at the Stony Brook Bariatric and Metabolic Weight Loss Center.