The Department of Medicine is thrilled to announce that Stony Brook Medicine's Diabetes Program, has been selected for a 2019 HANYS Pinnacle Award. The program, effectively led by Joshua D. Miller, M.D., M.P.H., Assistant Dean for Clinical Integration, Medical Director of Diabetes Care, and Assistant Professor of Medicine, is only one of two recipients in a group of 115 select nominees from hospitals throughout New York State.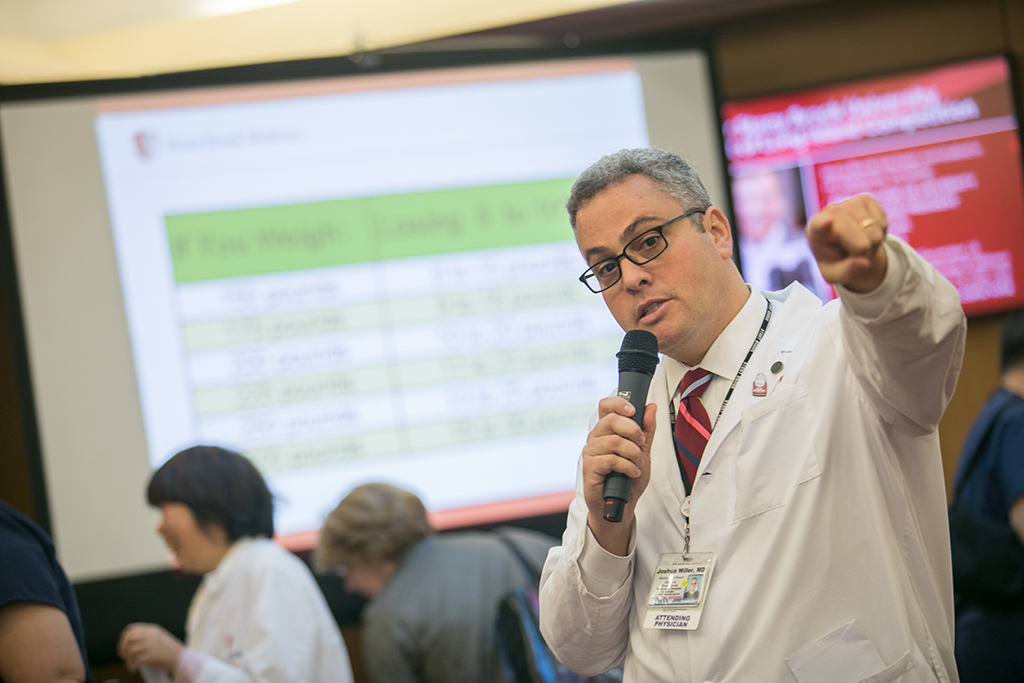 "This award is so very meaningful to me as it recognizes the work our dedicated team has accomplished over the past 4 years," says Dr. Miller. "This would not have been possible without the encouragement and support of Dr. Yang, Dean Kaushansky and all of our Stony Brook Medicine leadership team. I am indebted to everyone in the Department of Medicine for supporting our program and for helping us to realize our goals."
HANYS' Pinnacle Award for Quality and Patient Safety recognizes organizations that are playing a leading role in promoting improvements in healthcare delivery in New York State.
Dr. Miller continues, "Our diabetes program has now been recognized by HANYS, as a finalist for the 2019 America's Essential Hospitals Gage Award, by the Institute for Healthcare Improvement and by Vizient for its innovation and success. I am truly humbled by this recognition and excited for what's to come. I am proud to call Stony Brook Medicine Long Island's leader in diabetes care."
Click here to see the HANYS' media video and Dr. Miller's personal statement about the diabetes initiative and program at Stony Brook Medicine, Quality Diabetes Care: Creating a Culture of Excellence Through Innovation.
Congratulations to Dr. Miller and his team on this very distinguished honor.