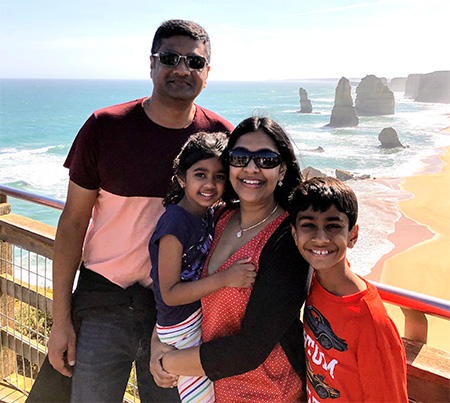 "After training at Stony Brook Children's Hospital for my Neonatal- Perinatal fellowship, I moved to Honolulu for 7 years where I worked in as an Attending Neonatologist. The education and experience here prepared me for whatever clinical challenge came through. When I was given a chance to move back to Stony Brook, I could not think of a better place to come back and work at.
Stony Brook is a state-of-the-art institution which puts a great emphasis on education, research and team work. Its unique in the way that it is a large institution with all the facilities but at the same time gives a close-knit family feel.
Long island is a great place to live too offering excellent schools, a vibrant multicultural environment and access to New York City."
— Surabhi Aggarwal, MD
Clinical Assistant Professor of Pediatrics
---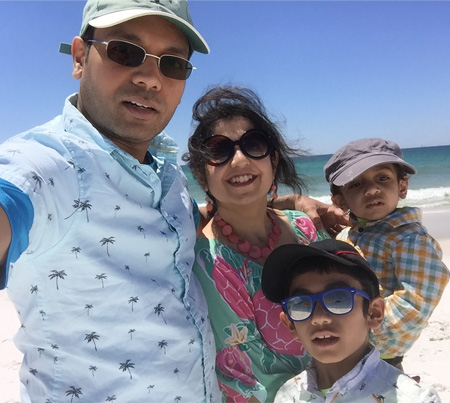 "Long Island is an amazing place to live and Stony Brook Children's is one of the best university hospitals for fellowship training in Neonatology. We had a structured program which vastly expanded my knowledge base and sharpened my critical thinking skills, which provided me a great learning experience. I was the Chief Fellow for a year, which also strengthened my leadership skills. All the faculty in our division and other sub-specialties brought in their varied experience, were very supportive and caring, and always made us feel like part of a big family. I enjoyed working with excellent NNPs, efficient nurses, enthusiastic pediatric residents and time flew by so fast. Every time I walked to the basic science lab, located on the University side of campus, the lamp post banners displaying the great discoveries and inventions made in Stony Brook would catch my attention and made me feel proud to train in one of the best places (apparently one of Stony Brook's Professors developed software which enables barcode scanners to read codes under less-than-ideal conditions, opening up a world of new opportunities for commercial readers). Presently I am an Asst Medical Director in the Division of Neonatology at Novant Health in Northern Virginia, surrounded by coworkers/friends who share my passion for serving newborns and their families."
— Jagadish Elumalai, MD
---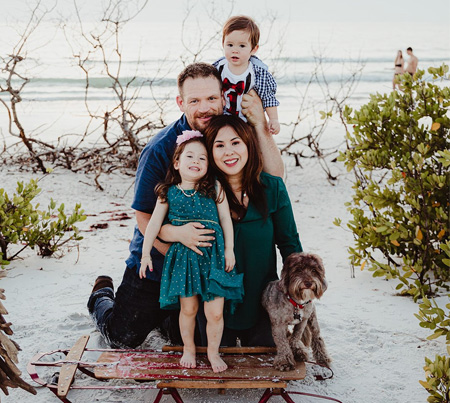 "I only have the fondest memories of my time as a Neonatal-Perinatal Fellow at Stony Brook Children's Hospital.   I decided to do my fellowship there because it had a great reputation and was known to be one of the best training hospitals in the area,  but that's only a small part of it.  Here are 10 things I love about the Stony Brook NICU Fellowship program.
1. I was very lucky to have wonderful mentors, neonatal attendings,  Senior Fellows and  Neonatal Nurse practitioners who not only imparted their knowledge, but taught me how to be a compassionate physician.
2. Stony Brook NICU was one of the first single-patient NICUs on Long Island and has only the best state of the art equipment and facilities.  
3. The nurses are all kind and skilled and are just such a joy to work with, they made those long shifts fun and fulfilling.  Many of them are still my close friends until today.  
4. The amazing simulation lab where we practiced and learned technical skills prepared us for real procedures and emergency situations.  
5. Aside from research and quality improvement activities, there were plenty of lectures, bedside rounds and patient discussions that prepared me for my career and the subspecialty boards.  We also had the benefit of having several Pediatric Subspecialties on site to help us with consults.  
6. As a level 4  Regional Perinatal center,  there was no lack of diversity of patients and pathologies.  The experience I obtained here helped me obtain a wide knowledge base that prepared me for Neonatal Attending life as well as interacting with people of all cultures and races. 
7. The food is great  and we were well fed in our department!  
8. Our teaching skills were honed by having a great group of pediatric residents and junior fellows.  
9. Long Island is an amazing place to live –  my favorite places were the beaches, wineries, farms and of course – hopping on the LIRR to get to  visit New York City.  
10. In the 3 years that I got to train at SBCH NICU,  I felt like I was part of a family and I left there confident that I would be equipped with all the knowledge I needed to become the best Neonatal Physician I could be.  
My family and I moved to Tampa, Florida in 2017 and I am currently employed by Johns Hopkins All Children's Hospital in St. Petersburg, Florida as one of the Staff Neonatologists.   
Long Island and Stony Brook Children's Hospital NICU will always have a place in my heart."
— Bianca Karber, MD