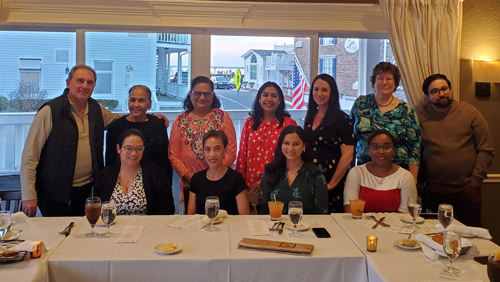 Our application process adheres to the requirements of the Equal Employment Opportunity and the Americans with Disability Act to ensure all qualified applicants are afforded a review without discrimination based on sex, race, age, religion, color, national origin, disability or veteran status.
Applications to the fellowship program are only accepted through the Electronic Residency Application Service (ERAS). 
Final selection will occur using the National Resident Matching Program (NRMP).
Requirements include:
Scheduled completion of a United States based ACGME accredited Pediatric Residency Program
United States Citizen, permanent resident, or J-1 visa. Unfortunately, we are unable to consider applicants with H-1B visas. 
Graduates of medical schools in the United States and other countries who have successfully completed a United States Pediatric Residency program are eligible to apply for positions in the Stony Brook Neonatal-Perinatal  Fellowship Program. To review the University's most recent Minimum Application Requirements, Agreement of Appointment, and Salaries, visit our Graduate Medical Education (GME) Application Information website link at: medicine.stonybrookmedicine.edu/gme/application. Graduates of international medical schools (IMG) should review the Eligibility for Residency/Fellowship Training in New York State regulations at renaissance.stonybrookmedicine.edu.

For further information, please contact: 631-444-6706

Jennifer Pynn, MD, Program Director



Corinne O'Day, Residency and Fellowship Education Coordinator