Our Lab welcomes students from Stony Brook as well as from other universities in the US and abroad. We accept undergraduate and graduate students with an interest and some background in the basic sciences. (Unfortunately, we cannot accept high school students in this lab.)
Particularly successful has been our lab's interaction with graduate students from the Master's Program of our Department of Chemistry who are interested in drug development. Last year, two such students, Yanjing Sun and Shuo Wang, completed their thesis work in our lab, having Dr. Rigas as their advisor. Both went on to pursue their PhD degrees.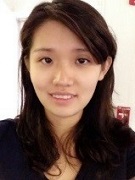 Yajing Sun worked in our lab from 2013 to 2015 on a novel treatment for actinic keratosis. Her work included formulation, PK/PD, metabolism, efficacy and safety studies. For this project, she identified novel metabolites and determined their structure, performed skin permeation studies, developed animal models and delineated the molecular signaling mediating drug response.
Yajing received her Bachelor's degree in marine pharmacy from China Pharmaceutical University and attended the National Undergraduate Innovation Experiment Program where she worked on the purification and analysis of recombinant cytokines.
She is currently a PhD student in Pharmaceutical Science at the University of Oklahoma.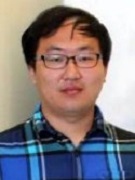 Shuo Wang also worked in our lab from 2013 to 2015. He developed an efficacious combination of chemical enhancers to facilitate topical drug penetration using a range of methods including physical chemical studies and in vitro and in vivo models
Shuo graduated from China Pharmaceutical University and worked on drug pharmacokinetics and drug delivery systems in the State Key Laboratory in China.
Currently, he is a Ph.D. student in biomedical informatics at the University of Washington, St. Louis, MO working on the interface between information technology and biomedical research.