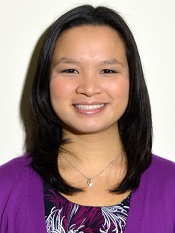 Patricia Ng, MD FACP
Director for Primary Care Track
The primary care track is an enhanced educational pathway for residents interested in pursuing careers in general medicine and primary care. The track offers a continuity ambulatory experience structured around a "4+1" block schedule with additional primary care rotations throughout the three years of training. Special features include:
Primary Care Pow-Wows                                                                                                             
Biopsychosocial Blocks
Primary Care clinical experiences
Community Service & Outreach
Primary Care mentorship
Through the Primary Care track, residents are exposed to a wide variety of topics in disease prevention, patient advocacy, and psychosocial medicine. The goal of the program is to provide residents with the knowledge, tools, and context to practice primary care in an evolving health care system.
Primary Care Pow-Wows - (One ½ day per ambulatory week)
During each ambulatory week, primary care residents gather together for one half day to participate in various small group activities. These group sessions include:
Primary Care Journal Club
Post Clinic Question (PCQ) Case Review
Resilience training
Didactics in ambulatory care
Business in Medicine Series
Careers in General Internal Medicine - residents meet with PC track alumni and general internists of varying roles to learn about their career paths. For example, residents have spoken to physicians from private and academic practices, the Suffolk County Department of Health and the Hudson River Health Clinics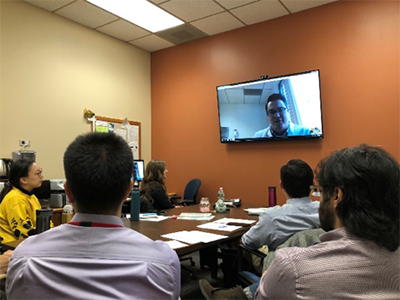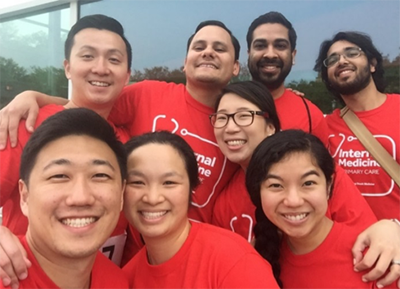 Biopsychosocial Blocks - (4 weeks in PGY1 year)
The psychosocial blocks provide trainees with in-depth exposure to a variety of issues germane to the psychological, social and cultural aspects of primary care. A series of small group sessions are led by faculty members in Renaissance School of Medicine at Stony Brook University and private practitioners that are affiliated with the University. The topics vary, but have included:
Introduction to Doctoring
Transference
Motivational Interviewing
Ethics and Primary Care
Health Literacy Interactive Workshop
Preventing Physician Burnout
Substance Abuse and Mental Health in Primary Care
Inter-partner Violence
Caring for vulnerable populations
Medical Error and Malpractice
Understanding Insurance
LGBTQ Care
Primary Care Clinical Experiences
(8 weeks in PGY2 and PGY3 year)
The primary care track provides additional clinical experience in subspecialty areas that are useful and pertinent to primary care practice. These rotations are designed for residents to gain familiarity in treating common primary care issues, including mental health disorders, substance abuse, musculoskeletal injuries, abnormal skin lesions, obesity, women's health and much more.  
Examples resident rotation blocks:
Primary Care in the community
County Jail Medical Unit
Medicine Subspecialties (These are tailored to the residents' interests)
Women's Health: Breast Center, OB/GYN
Men's Health/Urology
Nutrition: Diabetic Nutritionists, Weight Management Center
Musculoskeletal: Occupational Therapy, Physical Therapy, Sports Medicine, Orthopedics, Podiatry
Pain Management
Mental Health/Addiction
Dermatology
Geriatrics
Community Service & Outreach
As a group, all primary care residents complete a community outreach project during each academic year. Examples of community outreach projects include: running in a local charity 5K, participating in the AMA's Doctors Back to School Day and providing a health educational talk to the community.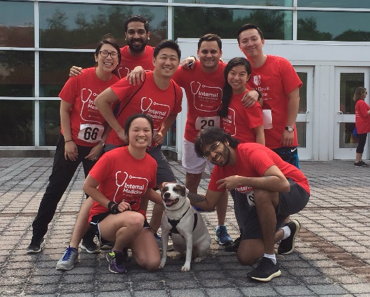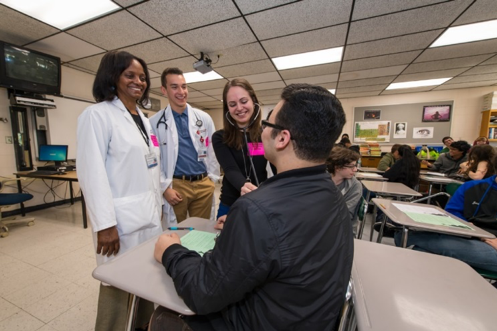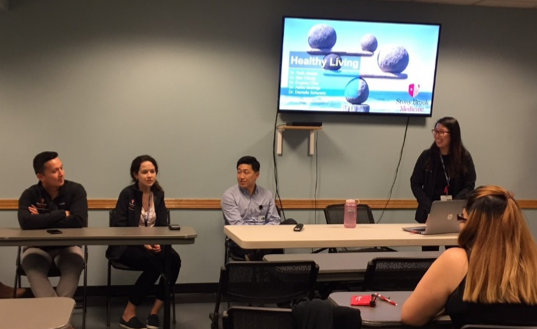 Primary Care Mentorship
Mentorship is a critical component of the primary care track. Each primary care resident is paired with a General Internal Medicine faculty mentor at the beginning of PGY1 year based on personal and scholarly interests. Mentors meet with their mentees at least twice a year over their three years of training to help them with career planning and professional development. Residents are also scheduled to work with their mentors during their primary care blocks.