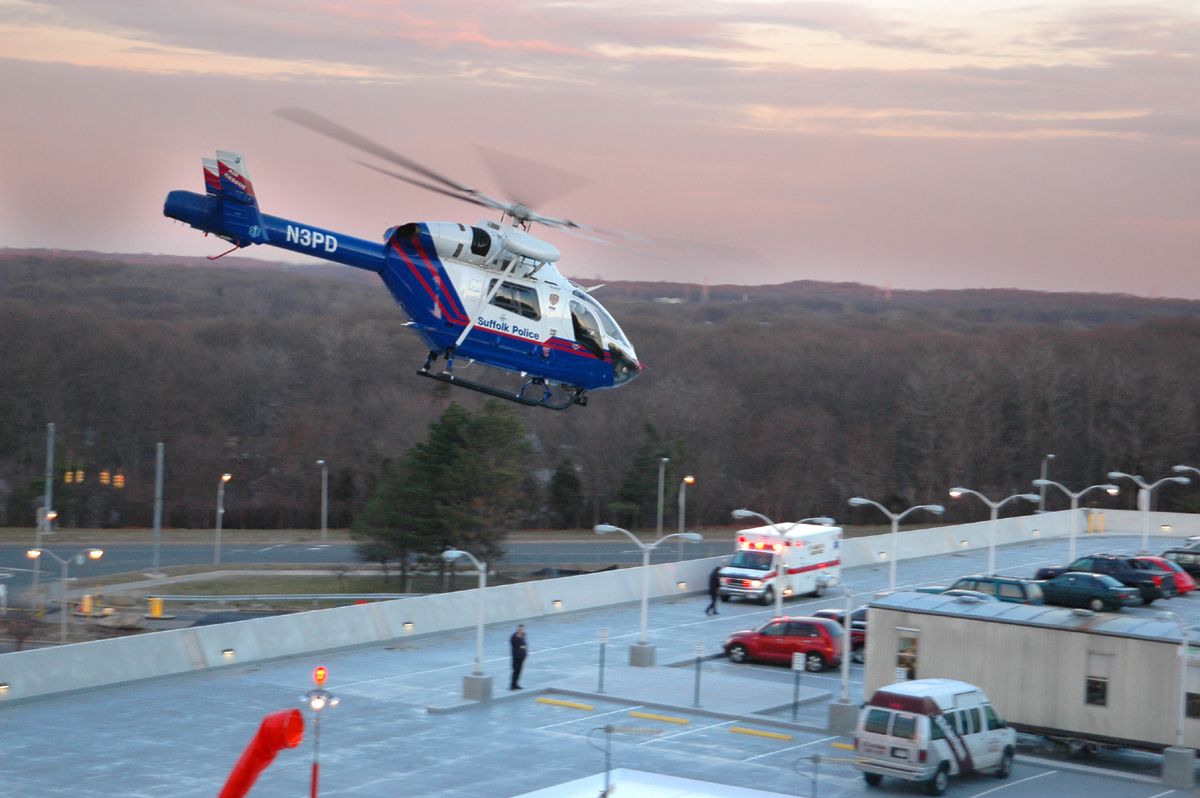 Our surgical critical care residency (fellowship) program was first credentialed in 2001 for two fellows per year. The program has, since then, matriculated 16 fellows (i.e., residents). Stony Brook University Hospital has a large volume of critically ill surgical patients and, as part of the mission of Stony Brook Medicine and its commitment to education, our fellowship program was a logical step.
The fellowship has been recognized for its continued excellence by certification through the ACGME and the American Board of Surgery.
The program's primary clinical site is Stony Brook University Hospital, which is a 603-bed tertiary care facility serving as the only regional (Level I) trauma center for Suffolk County on Long Island, New York, which has a population of 1.5 million residents. It is an academic and regional medical center with a composite mission to provide excellent patient care, education, research, and community service. (Learn more about Stony Brook Trauma Center.)
Our SICU has been recognized locally and nationally for many initiatives and innovations in providing optimum patient care.
The program continues to grow with input from the attendings in surgical critical care and the fellows. Outside rotations are offered and taken by the SICU fellows. This provides the diversity and necessary experience based on the volume, as demonstrated by the performance of the fellows in all receiving board eligibility and certification when they have applied to the American Board of Surgery to take their critical care boards.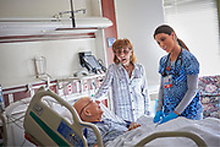 In addition to the program director, Randeep S. Jawa, MD, there are eight other board certified or admissible attendings that have primary responsibility in the SICU on a weekly basis.
The multidisciplinary approach to the SICU patient makes the SICU a congenial and collaborative environment in which all members of the team play a role in the exemplary care provided.

In addition to becoming credentialed in advanced cardiac life support (ACLS) and advanced trauma life support (ATLS), fellows participate in the education of medical students and residents, in addition to the multidisciplinary team that constitutes an IHI approach to the SICU (see Institute for Healthcare Improvement).

Weekly didactic conferences, which include journal club, topics on ICU administration and billing, Surgical Council on Resident Education (SCORE) curriculum, and Resident ICU (RICU, offered by the Society of Critical Care Medicine) curriculum are just some of the modes of education used.

The diverse patient population includes general and acute care surgery, trauma, vascular, neurosurgery, OB-GYN, ENT, plastics, orthopedics, urology, and renal transplantation, in addition to occasional medical-type codes. This provides a diverse exposure and experience, so that the fellow, at the conclusion of his or her training year, is comfortable in taking care of a hospital's sickest and most complex patients.

For more information, please call 631-444-8329.
---
The following list provides information about the application process, as well as how to obtain the application form:
Selection of critical care fellows is made through the Trauma, Emergency Surgery, and Surgical Critical Care Division;

All applicants must be board eligible/certified in general surgery or anesthesiology;

A personal interview is required;

Applicants must have a New York State medical license by July 1 of the academic year they begin;

Successful completion of the United States Medical Licensure Exam (USMLE) Step 3 by the second attempt or Comprehensive Osteopathic Medical Licensing Exam (COMLEX) Step 3 by the second attempt is required;
Before the required interview takes place, three (3) letters of recommendation — one of which must be from the chair of the applicant's department — are to be sent to the Program Director, Randeep S. Jawa, MD, Department of Surgery / HSC T-18, Stony Brook Medicine, Stony Brook, NY 11794-8191;
The application deadline is October 1 for the fellowship starting July 1 of the next academic year, and the Surgical critical care and Acute Care Surgery Fellowship Application Service (SAFAS) must be used;
Click here for the application form (pdf), which should be completed and sent to the program director at the address above, along with a copy of the applicant's curriculum vitae;
Questions concerning the application process should be directed to Dr. Jawa at 631-444-8329, fax (631-444-6176) or via e-mail.
Trauma/Surgical Critical Care