Paul Vaska, Ph.D.
•Professor and Scientist of Biomedical Engineering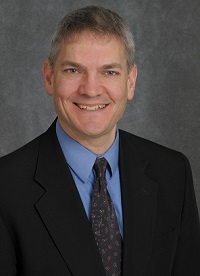 Education:
Post Doc, Research Physicist, ADAC/UGM Medical Systems, 1997-2000

Ph.D. Nuclear Physics, Stony Brook University, 1997

M.A. Physics, Stony Brook University

B.A. Physics, Clarkson University
Awards and Recognitions:
Dr. Paul Vaska is Professor and Scientist of Biomedical Engineering at Stony Brook University Renaissance School of Medicine.
Over the years, Dr. Vaska has received multiple grants including:
2RO1AG049953 Clouston (PI) 9/15/20 - 04/30/2025 NIH-A Life Course Approach to Integrating Trauma and Cognitive Aging: A Cohort of 9/11 Responder's Study mechanisms underlying accelerated aging effects in World Trade Center first responders. Role: Co-I (15% effort) Funding: $7,911,550;
U01OH012258 Clouston (PI) 7/1/2021 - 6/30/2026 Cognition and Neuropatho9logy in World Trade Center exposed FDNY, NYPD, and construction worker responders. Role: Co-I (10% effort) Funding: $2,956,550;
1R01AG067590 Vaska, Kuan, Clouston (Contact) (MPI) 3/15/2021 - 2/28/2025 NIH/NIA Burden and Change in Alzheimer's Disease Neuropathology in Aging World Trade Center Responders Role: MPI (15% effort) Funding: $3,968,810;
R21 Vaska (PI) 9/22/2021-2/28/2023 NIH/NINDS Does Contact Sport Induce Fibrillar Amyloid Deposition in the Brain? Role: PI (10% effort) Funding $427,250 Total.
Research Interest:
Developing quantitative PET techniques, especially for the human brain and in preclinical models with an emphasis on the underlying physics. We have pioneered multiple new types of medical imaging instrumentation and data processing algorithms. In particular, we developed the RatCAP conscious animal PET scanner and one of the first simultaneous PET/MRI systems for rodents.
IRB's
926056 - Acute Effects of Concussion in Athletes 9/10/2020

IRB2021-00362 – Neuro inflammatory analysis of Covid19 patients with depression 11/23/2020

IRB2020-00492 Neuro inflammation and Covid19 in WTC Responders - 7/16/2020

1113241 – Neuro inflammation and Mild Cognitive Impairment in WTC responders: A pilot study using (18F)-FEPPA PET/MRI 7/26/2021

983492-Neural mechanisms linking WTC responders PTSD with increased cognitive impairment 11/1/2021

1257148-Tau Accumulation and Cognitive Impairment in WTC Responders: A pilot study using (18F) -T807 PET/MRI 12/21/2021

1121713- (18F) FEPPA-Celecoxib and Depression 11/28/2021

IRB2021=-00292-Cholinergic Dysfunction and Scopolamine in MDD using (18F) VAT PET Imaging 10/14/2021

1218123-Circadian Rhythms and MDD 12/8/2021

1125758-Exploration of neuro inflammation in acute suicidal behavior 5/6/2021
Patents:
U.S. Provisional Patent Application No. 63256662 filed "Monolithic Retroreflector Based Detector for PET Imaging"
Book Chapter:
Vaska P., Saleh, L., Physics of PET/MRI Systems. In: Franceschi, A.M., Franceschi, D., Editors: Hybrid PET/MR Neuro Imaging – A Comprehensive Approach: Springer, 2021 (In Press)
Publications:
Some of Dr. Vaska's publications include:
Kritikos, M., Franceschi, A.M.., Vaska, P., Clouston, S.A.P., Huang, C., Salerno, M., Deri, Y., Tang, C., Pellecchia, A., Santiago-Michels, S., Sano, M., Bromet, E.J.., Lucchini, R.G., Gandy, S., Luft, B.J.; Assessment of Alzheimer's Disease Imaging Biomarkers in World Trade Center Responders with Cognitive Impairment at Midlife. World J. Nucl Med, 2022 (In Press)

Wei S, Joshi N, Salerno M, Ouellette D, Saleh L, De Lorenzo C, Woody C, Schlyer D, Purschke ML, Pratte J-F, Junnarkar S, Budassi M, Cao T, Fried J, Karp JS, Vaska P. PET Imaging of Leg Arteries for Determining the Input Function in PET/MRI Brain Studies Using a Compact, MRI-compatible PET System. IEEE Transactions on Radiation and Plasma Medical Sciences. 2021 (in press):1-. Doi: 10.1109/trpms.2021.3111841.

Benveniste H, Lee H, Ozturk B, Chen X, Koundal S, Vaska P, Tannenbaum A, Volkow ND. Glymphatic Cerebrospinal Fluid and Solute Transport Quantified by MRI and PET Imaging. Neuroscience. 2021; 474:63-79. Epub 2020/11/29. Doi: 10.1016/j.neuroscience.2020.11.014. PubMed PMID: 33248153; PMCID: PMC8149482.

Wei S, Vaska P. Evaluation of quantitative, efficient image reconstruction for VersaPET, a compact PET system. Med Phys. 2020; 47(7):2852-68. Epub 2020/03/29. Doi: 10.1002/mp.14158. PubMed PMID: 32219853.

Matthews R, Salerno M, Vaska P, Hindman H. Positron emission tomography‐magnetic resonance liver parenchyma attenuation correction artifact in secondary hemochromatosis. World J Nucl Med. 2020; 19:85-8.

LaBella A, Vaska P, Zhao W, Goldan AH. Convolutional Neural Network for Crystal Identification and Gamma Ray Localization in PET. IEEE Transactions on Radiation and Plasma Medical Sciences. 2020; 4(4):461-9. Doi: 10.1109/TRPMS.2020.2980985.

Korbin S, Salerno M, Achonu JU, Huang M, Vaska P, Pawlak A, Komatsu DE, Paci JM. PET/MRI reveals ongoing metabolic activity in ACL grafts one-year post-ACL reconstruction. Journal of Experimental Orthopaedics. 2020; 7(1). Doi: 10.1186/s40634-020-00258-2.
Highlighted Publications:
1. Leone Gold ME, Schulz D, Budassi M, Gignac PM, Vaska P, Norell MA. Flying starlings, PET and the evolution of volant dinosaurs. Current Biology 2016 Apr 4; 26(7):R265-7. PubMed PMID: 27046806.



2. Vaska P, Cao T. The state of instrumentation for combined positron emission tomography and magnetic resonance imaging. Semin Nucl Med. 2013 Jan; 43(1):11-8. PubMed PMID: 23178085.
3. Schulz D, Southekal S, Junnarkar SS, Pratte JF, Purschke ML, Stoll SP, Ravindranath B, Maramraju SH, Krishnamurthy S, Henn FA, O'Connor P, Woody CL, Schlyer DJ, Vaska P. Simultaneous assessment of rodent behavior and neurochemistry using a miniature positron emission tomograph. Nat Methods. 2011 Apr; 8(4):347-52. PubMed PMID: 21399637.
4. Volkow ND, Tomasi D, Wang GJ, Vaska P, Fowler JS, Telang F, Alexoff D, Logan J, Wong C. Effects of cell phone radiofrequency signal exposure on brain glucose metabolism. JAMA. 2011 Feb 23; 305(8):808-13. PubMed PMID: 21343580; PubMed Central PMCID: PMC3184892
Please click here to see a full list of articles published by Dr. Vaska on PubMed
Please click here to see a complete list of articles published by Dr. Vaska
Please click here to access Dr. Vaska's Biomedical Engineering Research website
Contact Information:
Stony Brook Medicine
Department of Radiology
HSC Level 4, Room 120
Stony Brook, NY 11794-8460
Phone: 631-444-2906
Fax: 631-444-7538
Email: paul.vaska@stonybrookmedicine.edu