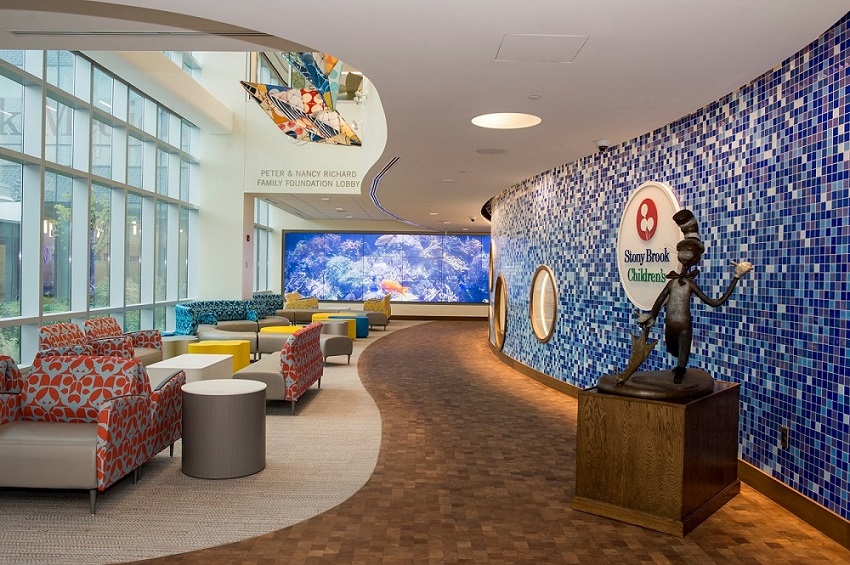 ​
Several years ago, Stony Brook Medicine embarked upon a $423 million expansion project to build a new hospital pavilion and Medical and Research Translation (MART) building. In November 2019, we opened our new Children's Hospital, which occupies the top two floors of this 225,000 square foot state-of-the-art expansion.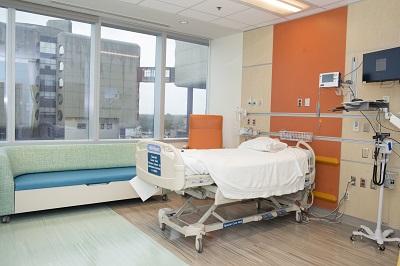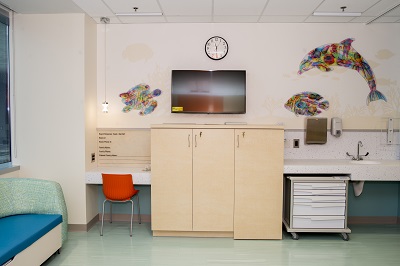 The Children's Hospital boasts beautiful, spacious single patient rooms with plenty of natural light. Single rooms are ideal for families' privacy and our long-standing patient-centered model of family-centered rounds. Our units include a general pediatric unit, pediatric intensive care unit, pediatric hematology/oncology unit, adolescent unit, and pediatric special procedures unit. Our patients may continue their schooling in our patient classrooms, or at the bedside with our child life colleagues. We have three play spaces for our patients: a playroom for younger children, a teen lounge, and a neutropenic playroom. Parents may enjoy a little down time in our Ronald McDonald parent respite room. Our child life colleagues, social workers, care managers, nurse managers and pediatric chief residents' offices are within the Children's Hospital, supporting a strong interdisciplinary work environment. With computers at every bedside and outside every patient room, there is ample space for all to work together. Residents' call rooms and work room as well as conference rooms and consult rooms provide spaces for more quiet work and discussion.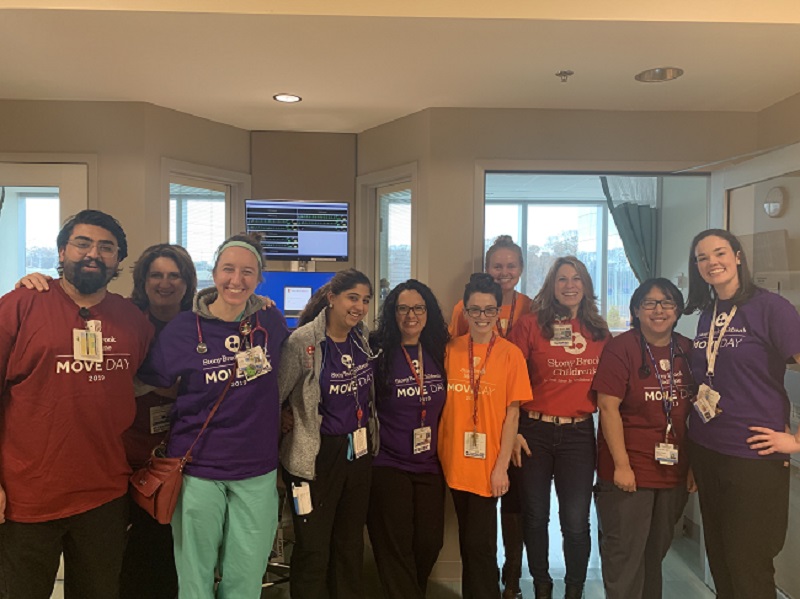 The Children's Hospital was truly designed with kids and Long Island in mind! A livestream feed from the Long Island Aquarium in the stunning Children's Hospital lobby brings the Children's Hospital's aquarium theme to life. The beautiful artwork adorning the elevator banks illustrates a different layer of the ocean on each floor. Fish, coral reefs, boats and the like line the Children's Hospital's bright hallways. The 6th floor is complete with a lighthouse just like the many that line Suffolk County, Long Island, where Stony Brook Children's is nestled.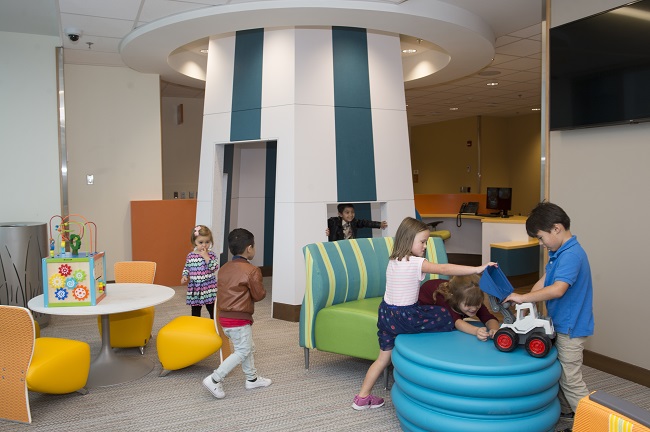 Each patient room is equipped with remote control room light features that let children decide on the color of their room. As the room color changes, so does the appearance of the holographic fish that line the walls. PlayStation consoles provide a needed distraction and always bring a smile. Our rooms even have a desk for parents to stay connected to work should they need.
 
The MART is our new home for understanding the basis of human disease, where scientific discovery is translated into clinical research, and where promising patient results are turned into FDA-approved healthcare diagnostic and treatment options. As part of its core mission, the MART is devoted to cancer research and care, including being the home to the Stony Brook University Cancer Center. The MART also houses advanced biomedical imaging and biomedical informatics, including a PET/CT scanner.